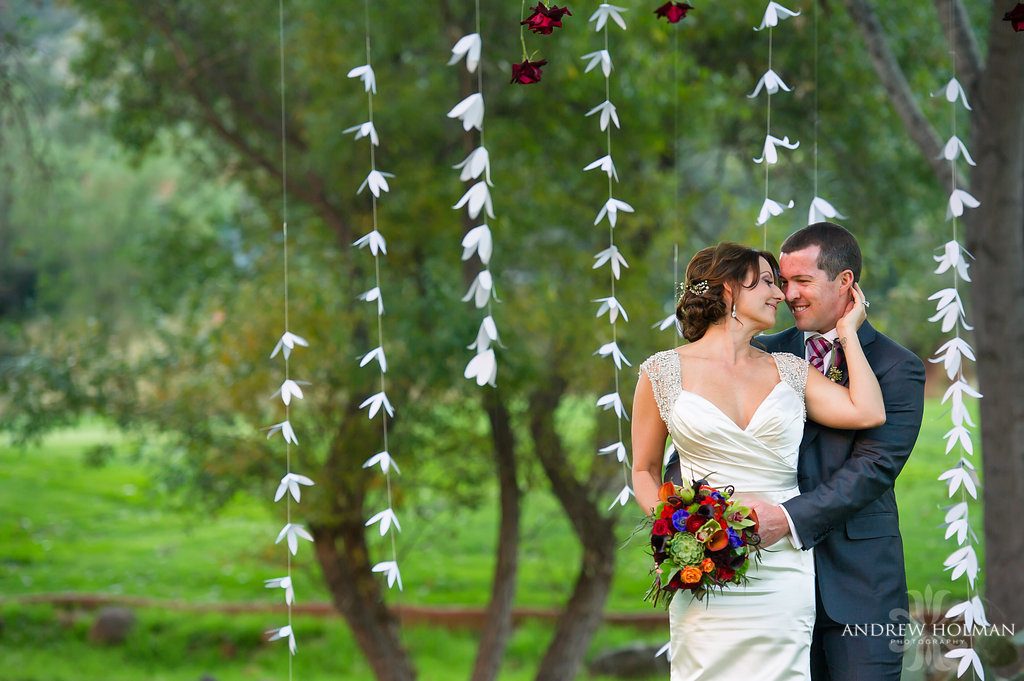 Join us and you'll see why this wedding has all of the markings of a true fairytale! Michelle and Craig were married a few years ago, but the pictures of their wedding are absolutely timeless. The wedding was nestled among the warm red rocks of Boynton Canyon, at the award-winning Enchantment Resort. 

The ceremony took place at the Wedding Knoll, with leafy green trees above their heads, soft grass beneath their feet, and hanging red roses and white origami blooms as their backdrop. Their closest loved ones were there to witness this oh so romantic scene unfold, as our couple was welcomed with an open aisle lined on both sides with lanterns, bright pink flowers and rich orange leaves.

Romantic shots capture Michelle and Craig in tall grasses enjoying their day of days, and you'll even see a deer join them for a moment. After the ceremony, an intimate dinner reception was feast for all, including a deliciously unique wedding cake.
"You are my today and all of my tomorrows." — Leo Christopher

A huge thank you to the vendors!

Enchantment Resort
Susan Perry, Minister & Coordinator
Andrew Holman, Photographer
Mountain High Flowers
Eric Miller, Guitar
Sedona Beauty Team