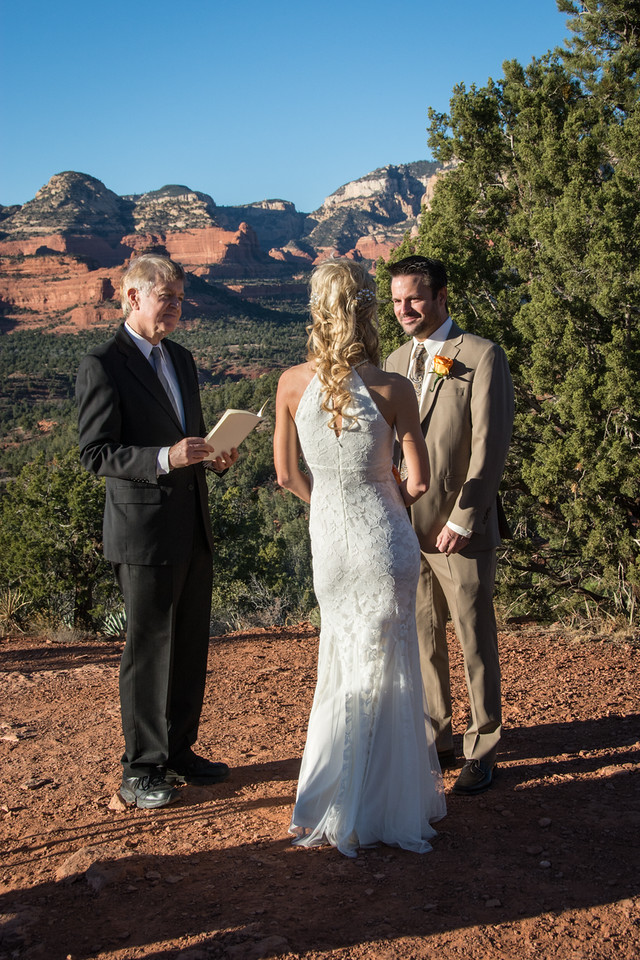 A year ago in November, a small group gathered at Dry Creek Vista to celebrate the marriage of Michelle and Sean.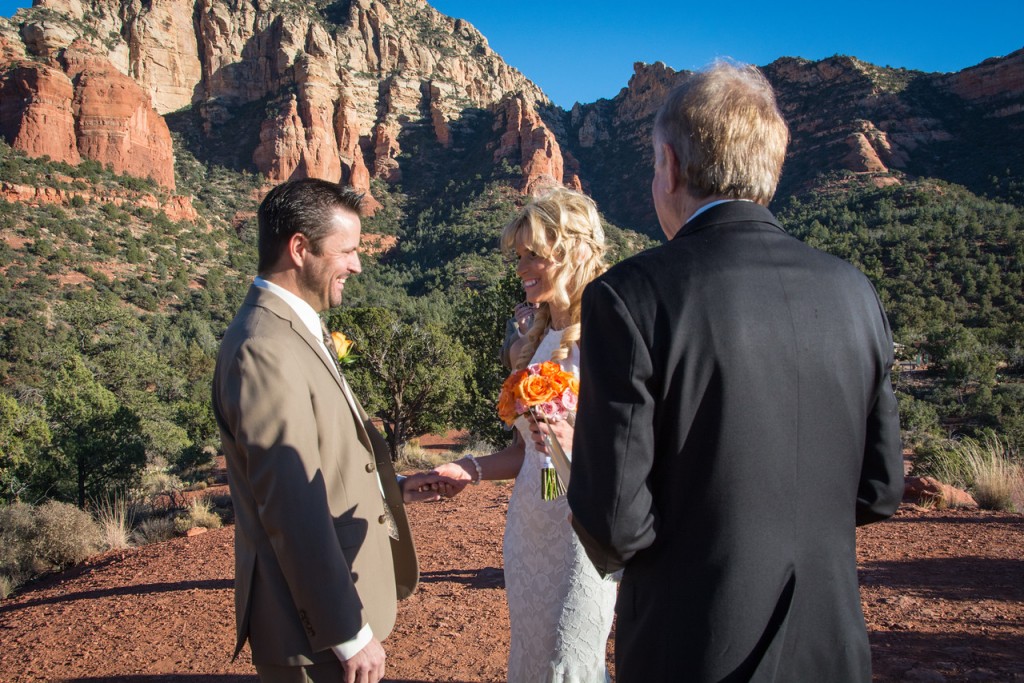 Even in the winter, Arizona is known for having absolutely gorgeous weather – which makes it a great place for weddings!
Nothing like a desk made from a groom!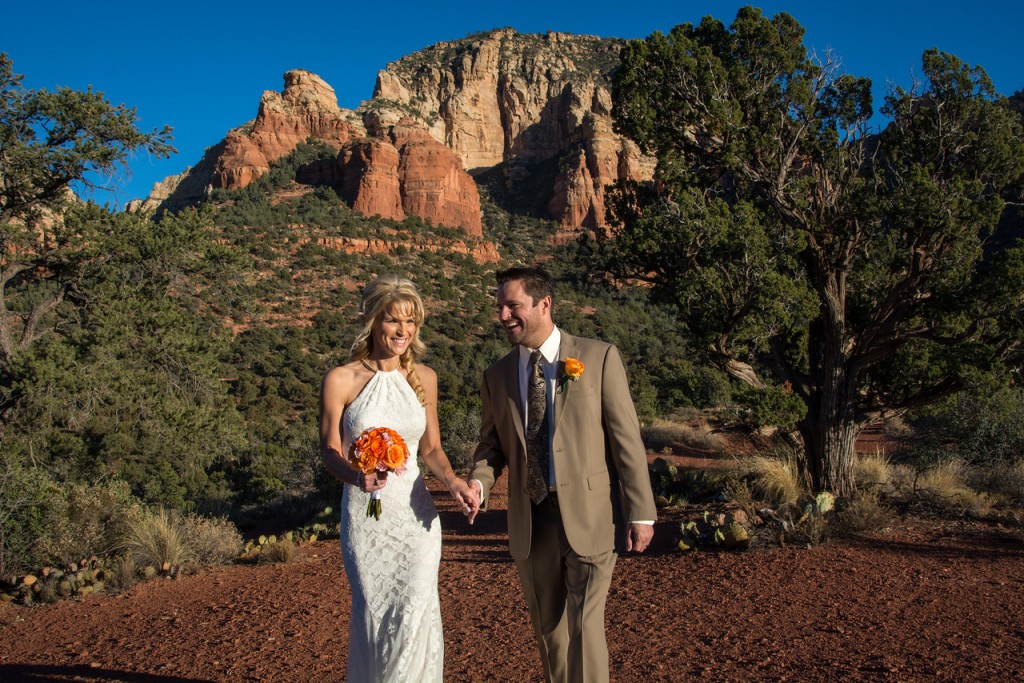 The bouquet and boutonniere by Flowers Unlimited were a perfect match for this red rock setting.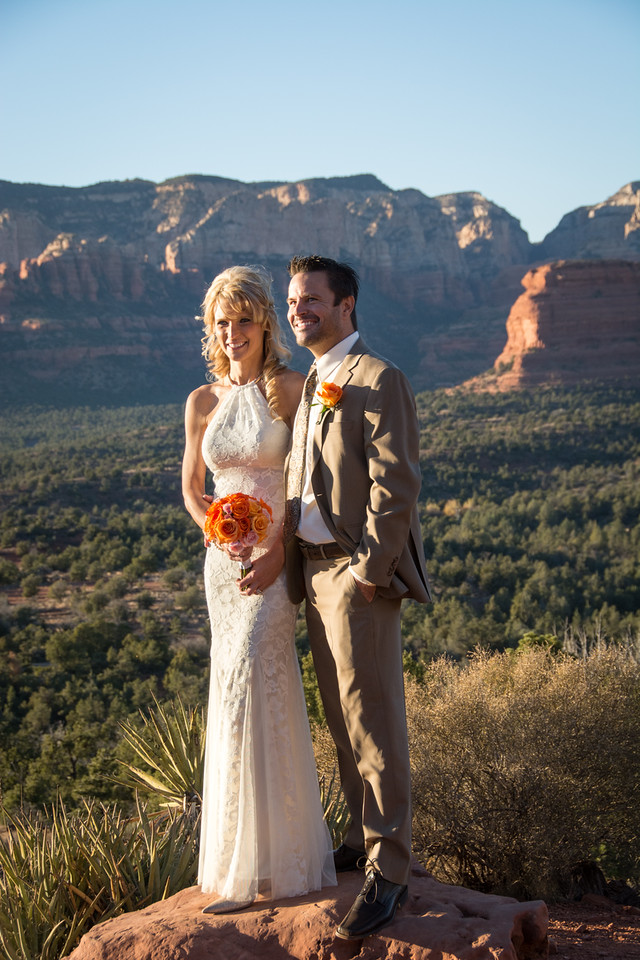 Well done, you two – and congratulations!!