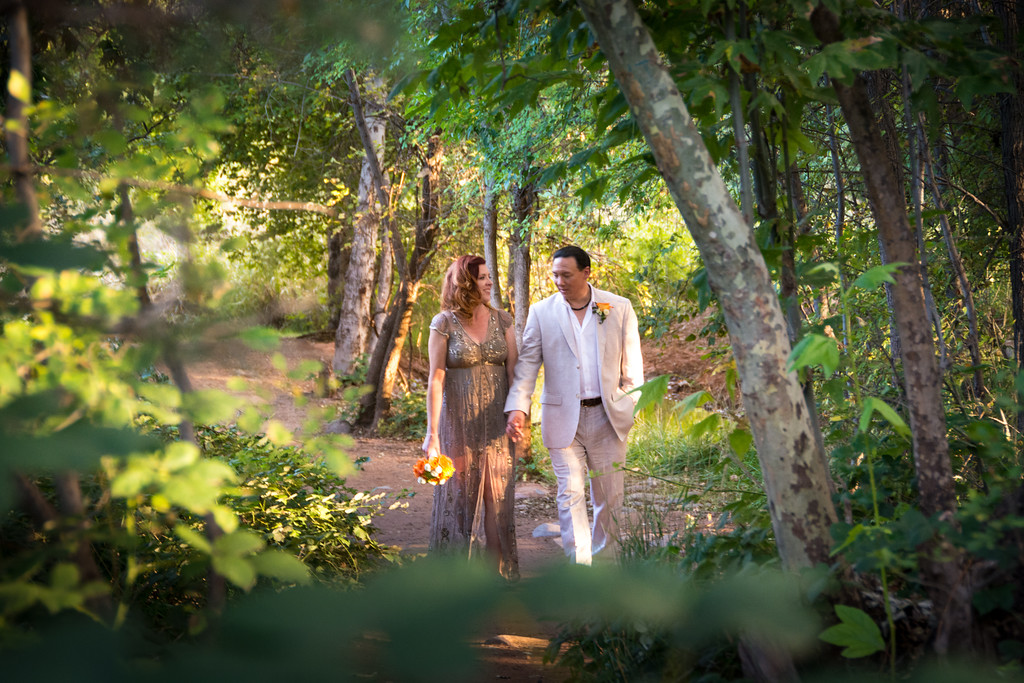 In this unique October wedding, Susan and Richard held their celebration in the picturesque setting of Red Rock Crossing.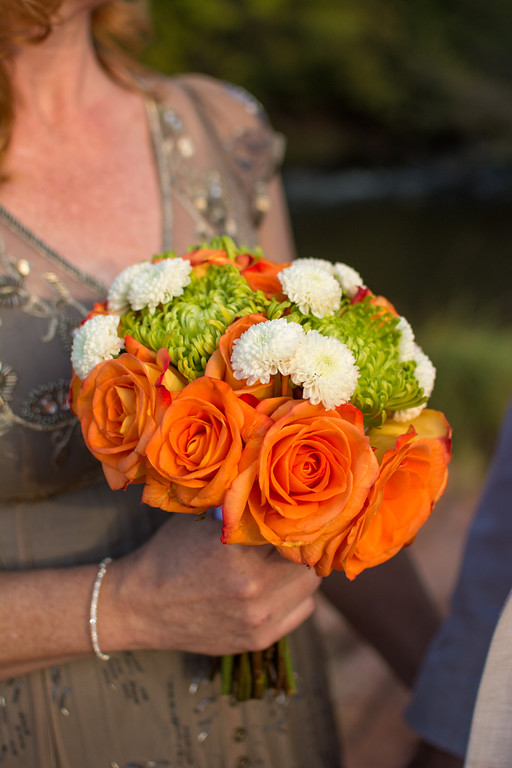 Flowers Unlimited provided gorgeous arrangements for both the ceremony and reception.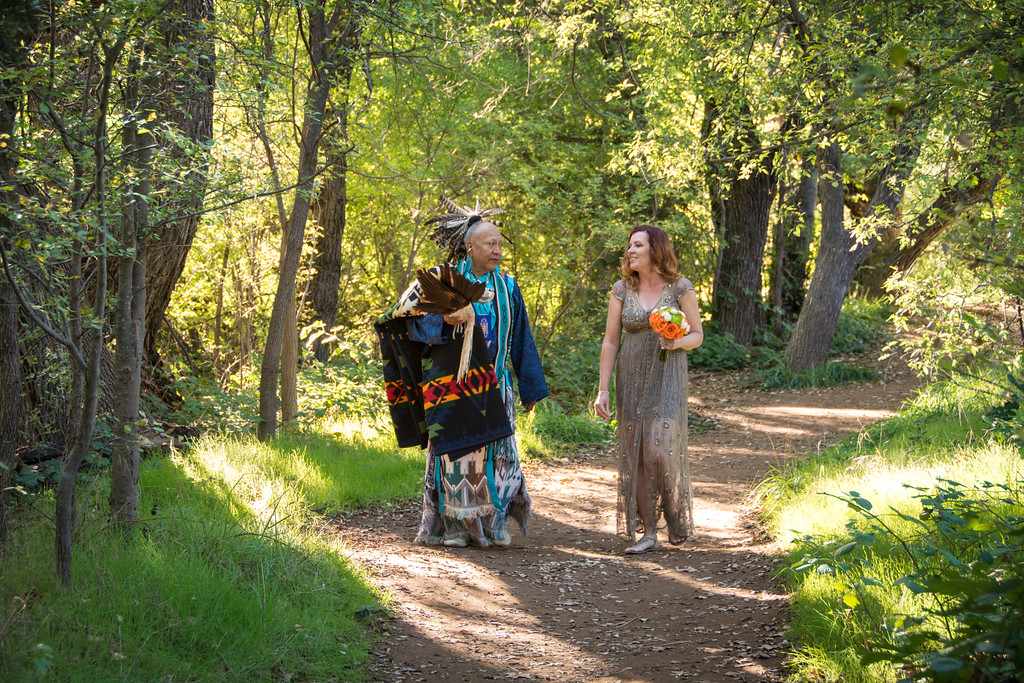 Susan and Ric's wedding combined both a traditional ceremony as well as a short Native American blessing performed by Uqualla, a local Shaman.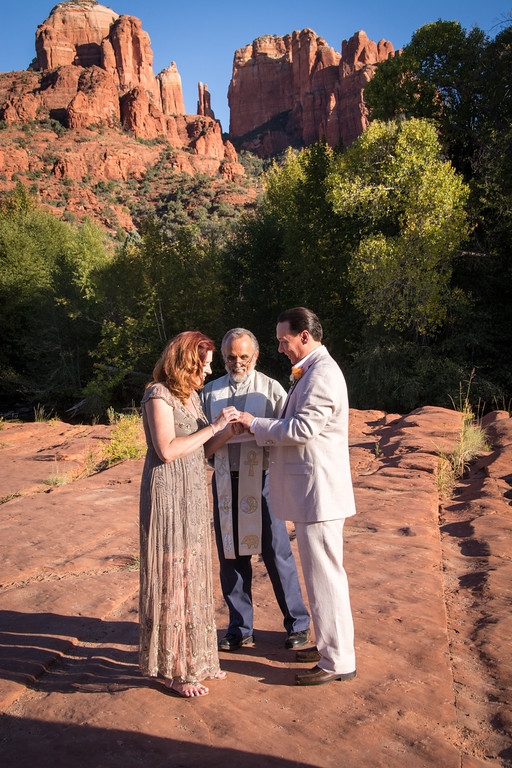 One of our interfaith officiants, Rev. Joel Boyd, performed a beautiful marriage right under the famous Cathedral Rock.
The weather couldn't have been more perfect!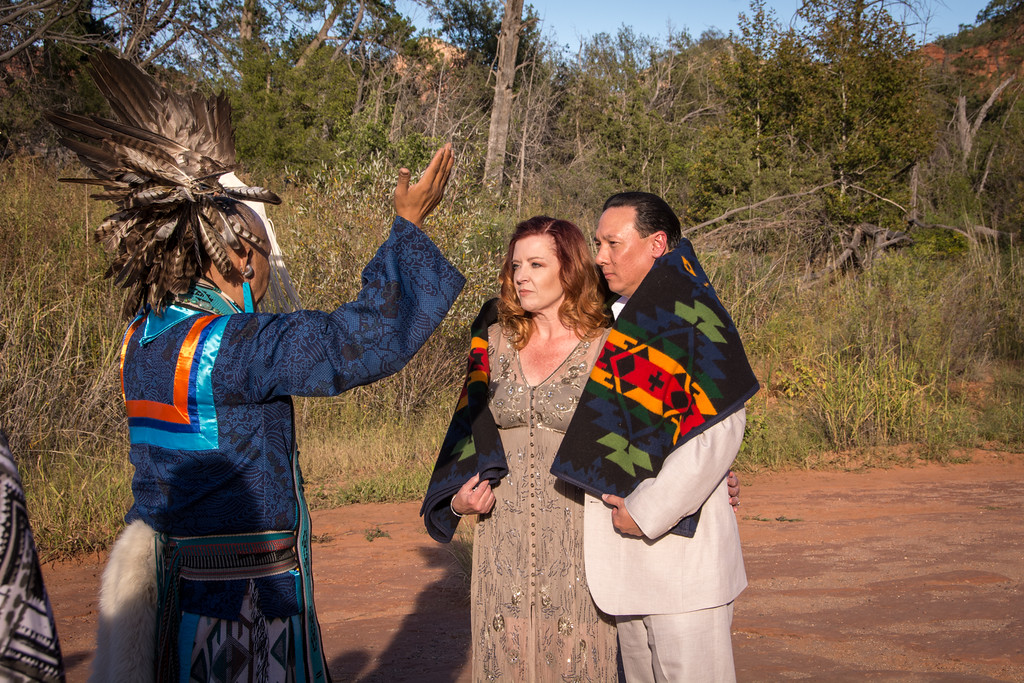 Uqualla gave a traditional Native American blessing during the nuptials for the newlyweds as they embark on their journey together.
They even had  a very special friend — the moon! — pop up to join them for some wedding photos taken by the brilliant David Sunfellow!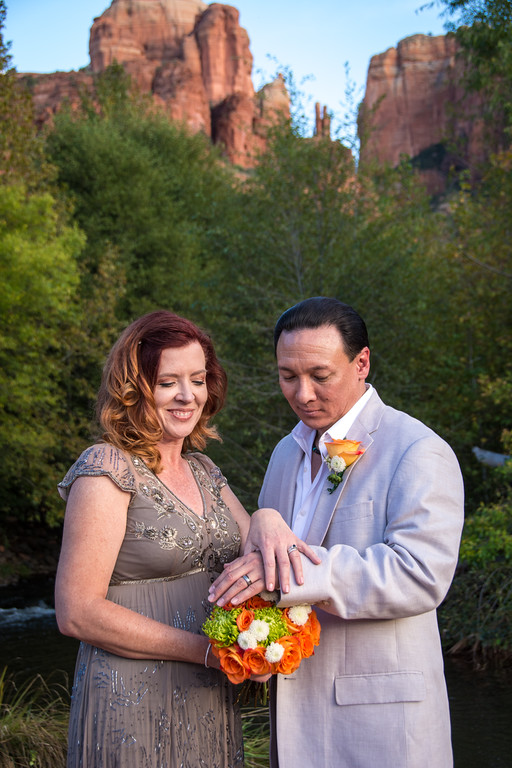 Congratulations, Susan and Richard! Enjoy the rest of your life together!