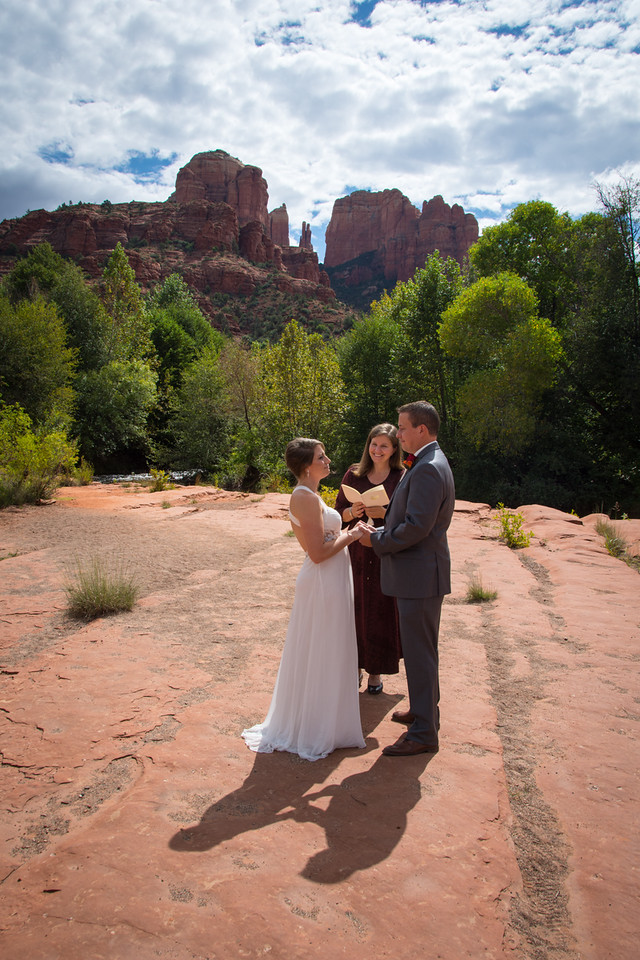 Ashley and Kevin came all the way from Canada to elope in Sedona last September, and they could not have picked a better day!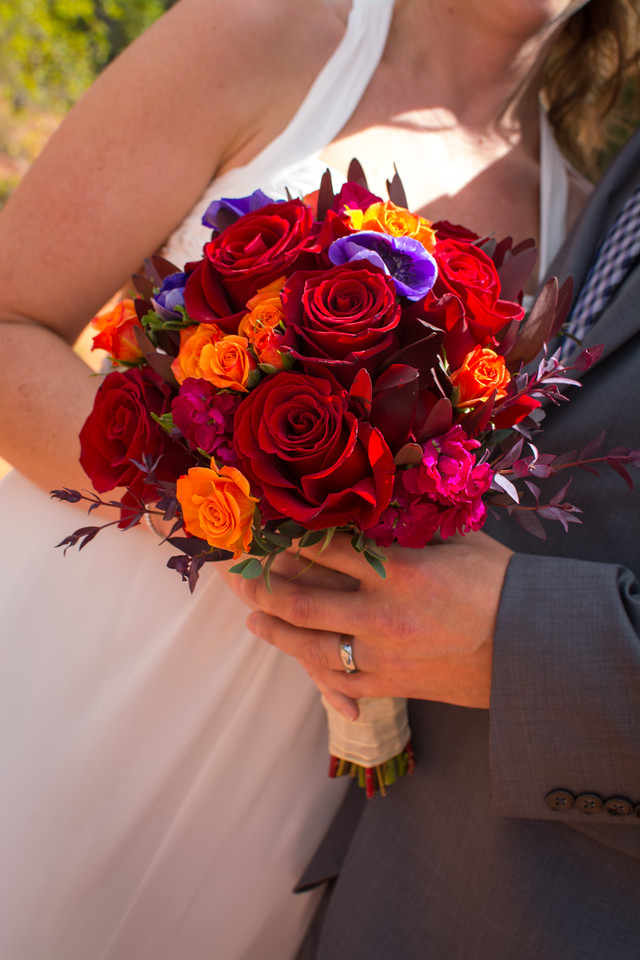 Mountain High Flowers did it again with this flawless bouquet and matching boutonniere.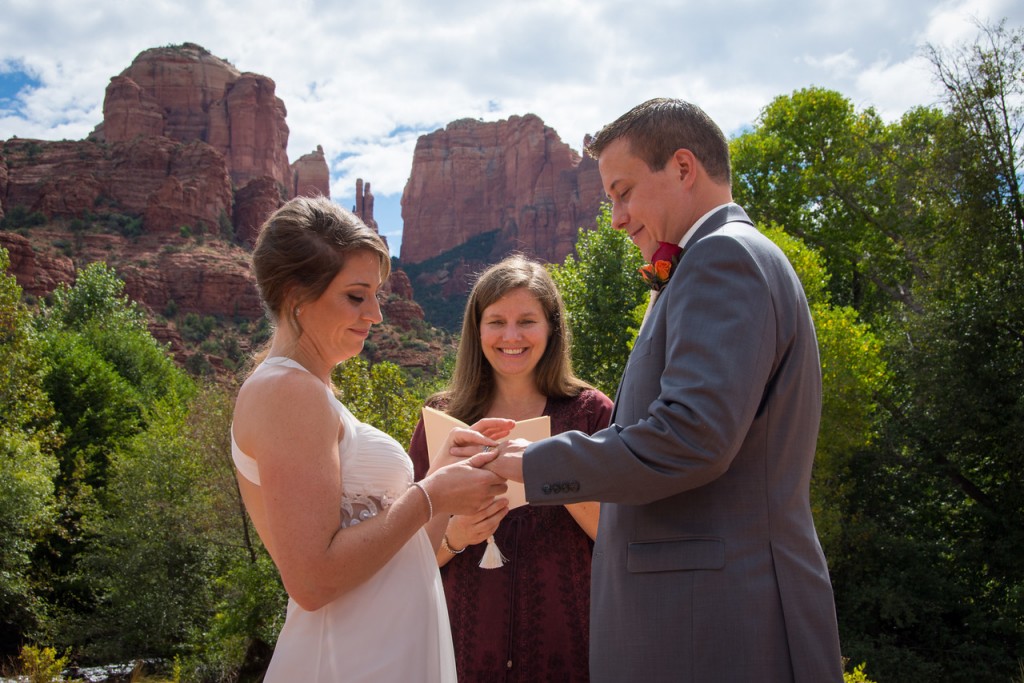 Our very own Rev. Susan Perry wed Ashley and Kevin at The Point at Red Rock Crossing – one of our favorites! Since it was an elopement, Alexandra – Planner and Sales Consultant at Weddings In Sedona – came along to witness their marriage.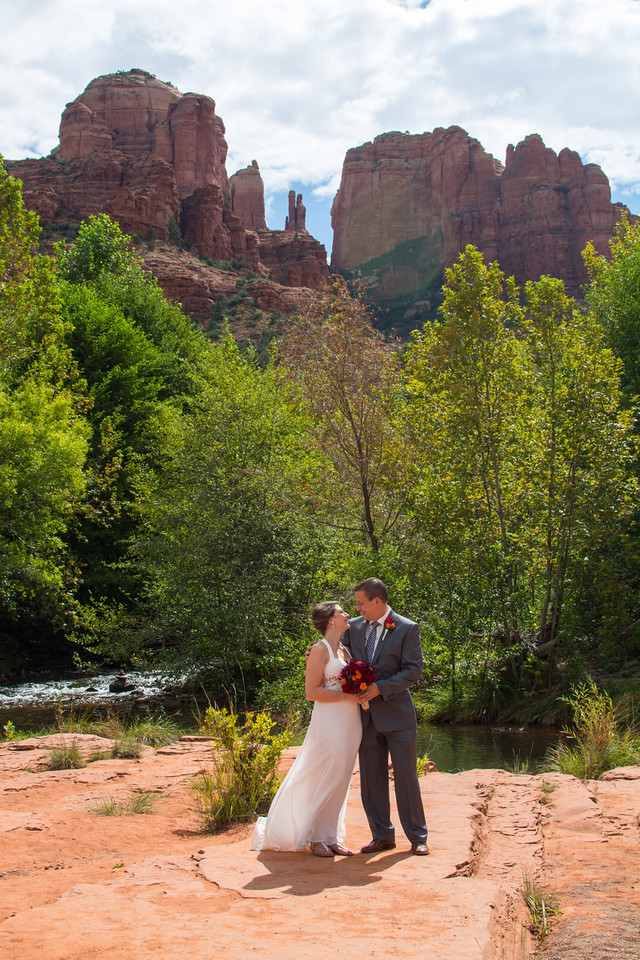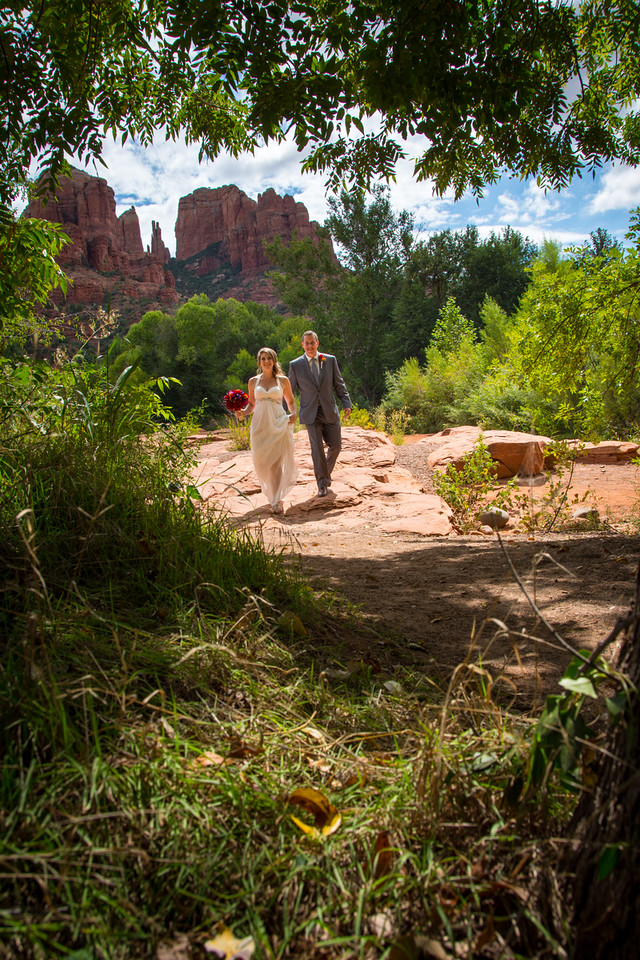 September is one of the most desired times for a Sedona wedding – and for good reason! It was just starting to cool off from the summer heat as these two made their way into life as Mr. and Mrs.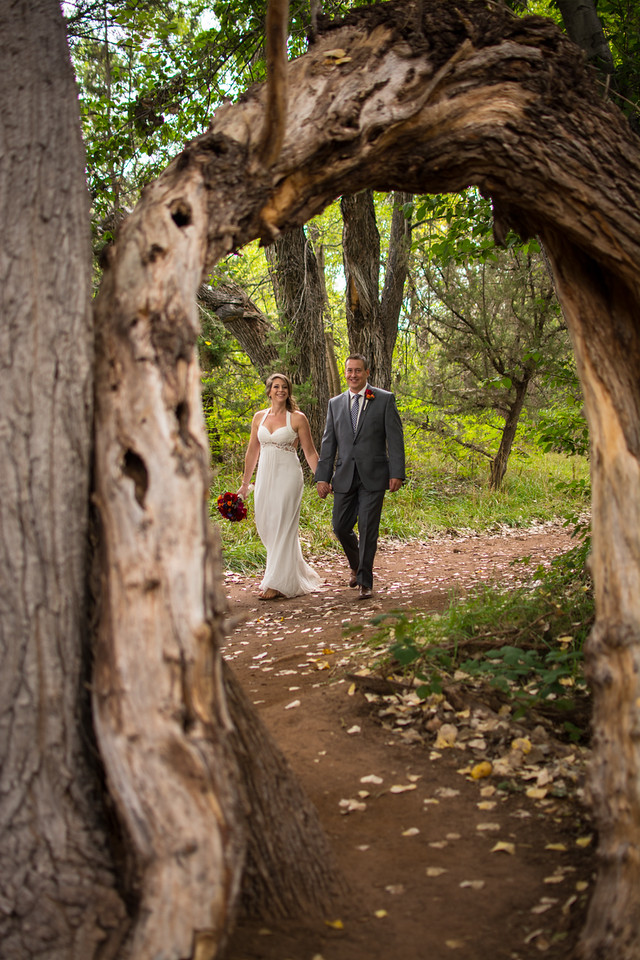 We are so happy for the two of you, and wish you many blessings in your life together!