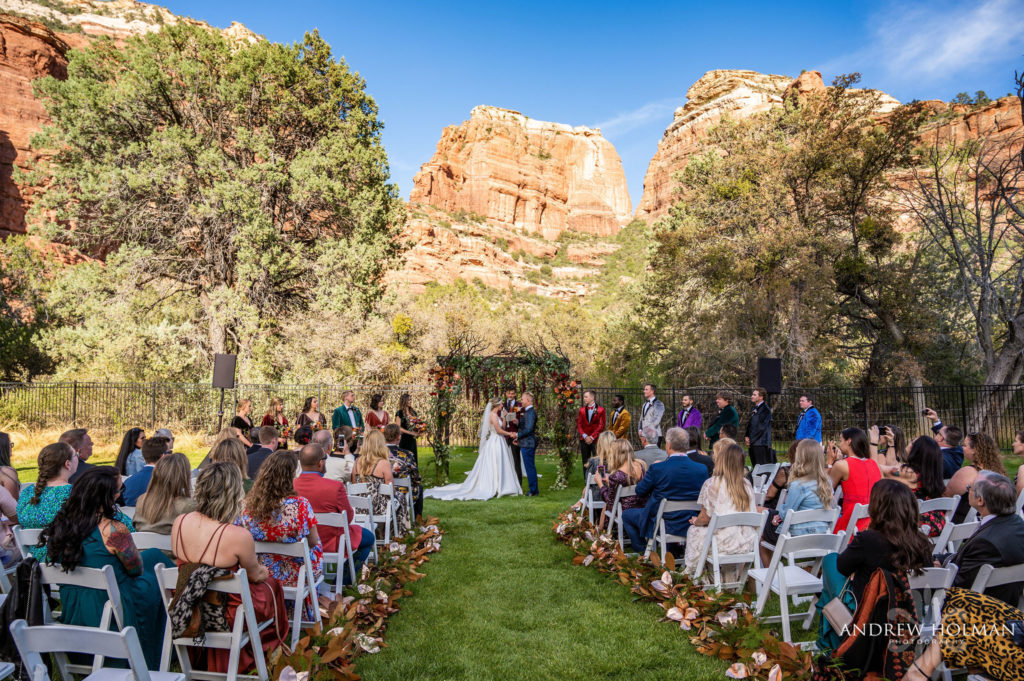 What a blast!! Lauren and Dominic and company kicked up their heels at this wedding of a lifetime at the gorgeous Enchantment Resort!! We were thrilled to see everything come together in such an extraordinary way.  
Even the red rocks had shining golden tips in celebration!! The photos tell the real story, so enjoy!
Here's what the Bride had to say:
"Susan with Weddings in Sedona was an absolute treasure from start to finish. She is organized, professional, and will go above and beyond to translate your vision into reality. She not only gave me the wedding of my dreams, she helped me plan it and then re-plan it after covid-related setbacks. Because of Susan I had zero stress the day of my wedding because I knew that she had crossed every T and dotted every I well before even the week of the wedding! I could not recommend Susan high enough, and even this review does not do justice to the peace of mind having her on my team brought me. Susan will do everything and more to make sure you have the day of your dreams!"
May you two continue to laugh your way through life, and may you continue to relive all of the moments, large and small, throughout your lifetime, from your spectacular wedding day!!
Here are all of the vendors that contributed their most amazing talents to making this dream wedding come true!
Weddings In Sedona crew: Susan, Angela, Sky, Alondra, & Darlene
Andrew Holman Photography
Sedona Mountain High Flowers
Sedona Bakery
Talk of the Town Events
Verve Events & Tents
Sedona Beauty Team
Vox DJ's
Az Retro Rentals