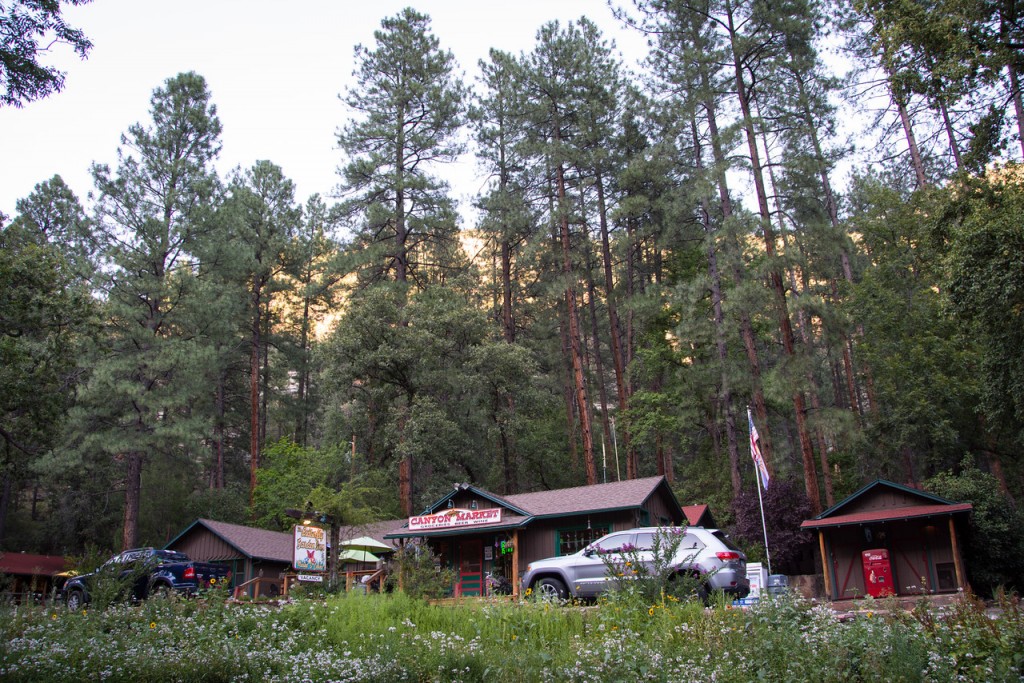 On this perfect day in August, Megan and Joel were married in Oak Creek Canyon across from the Butterfly Garden Inn. It was only the day before that they had called us at Weddings In Sedona to give them a hand with their elopement.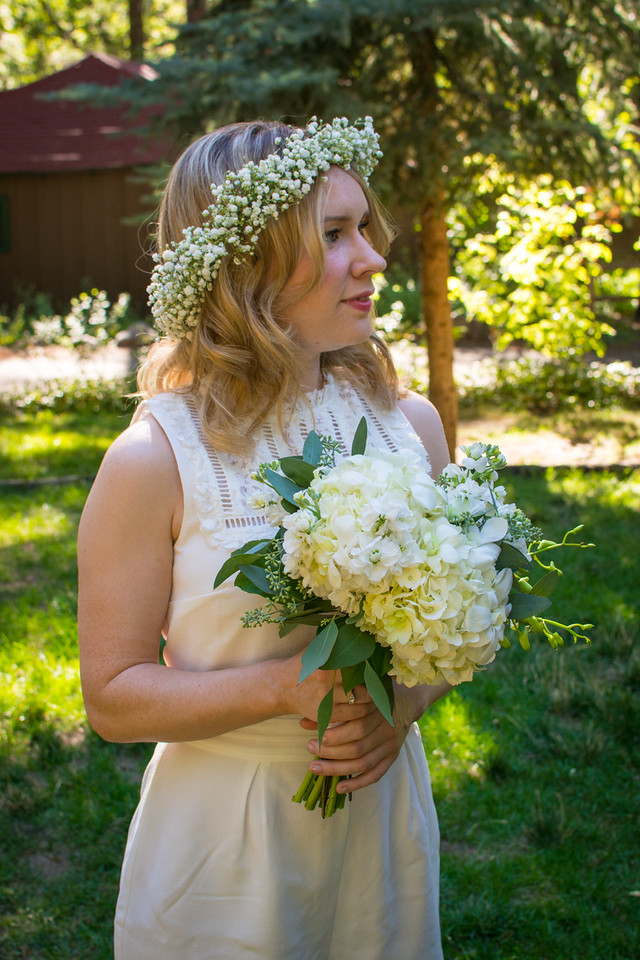 MH Wedding Design did an outstanding job putting together a last-minute bridal bouquet and hair halo for the beautiful bride.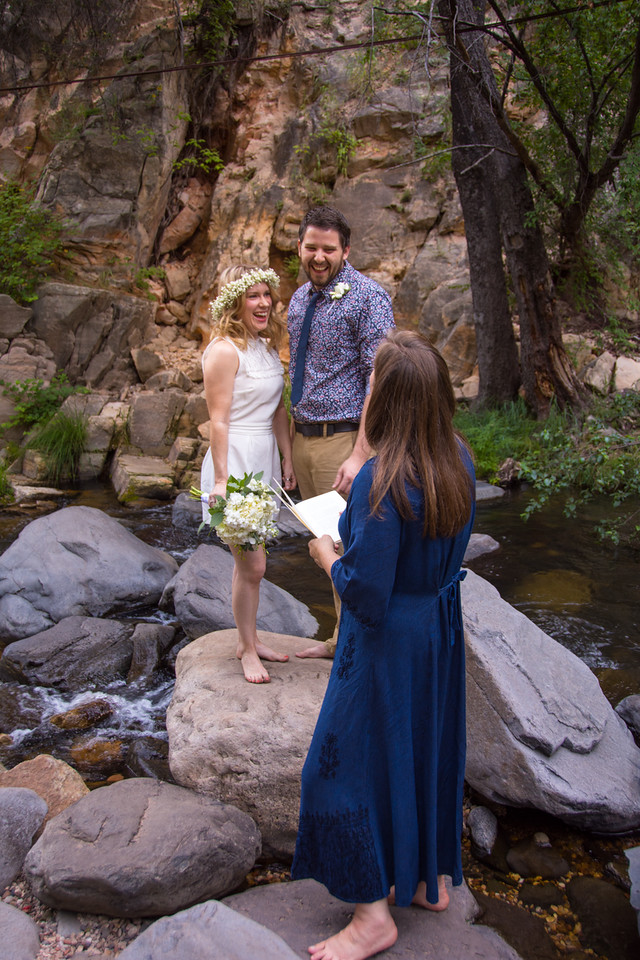 After making the hike down to the water in their bare feet, Reverend Susan Perry helped the happy couple on their way to married life.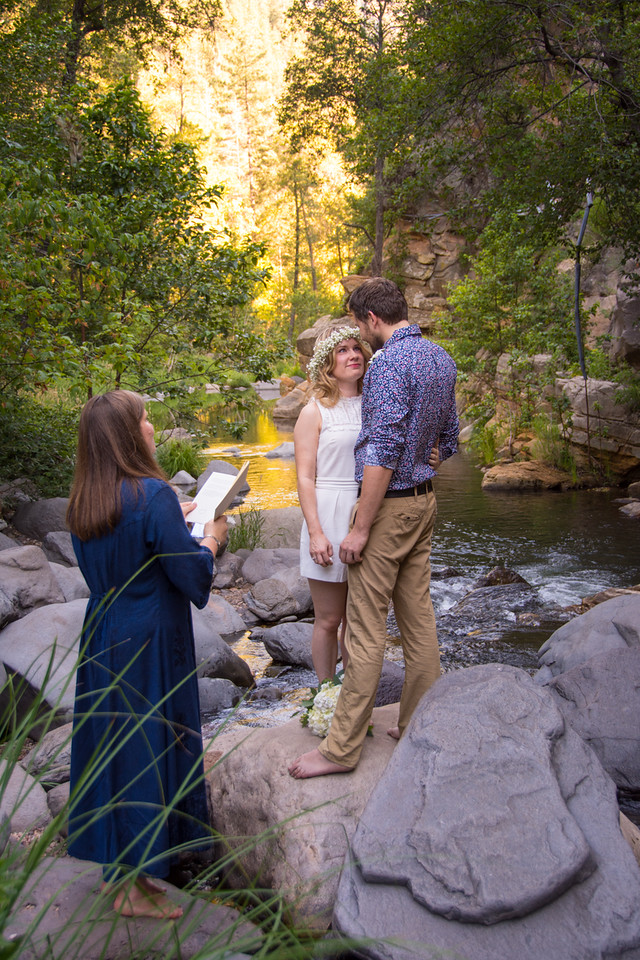 There were smiles all around!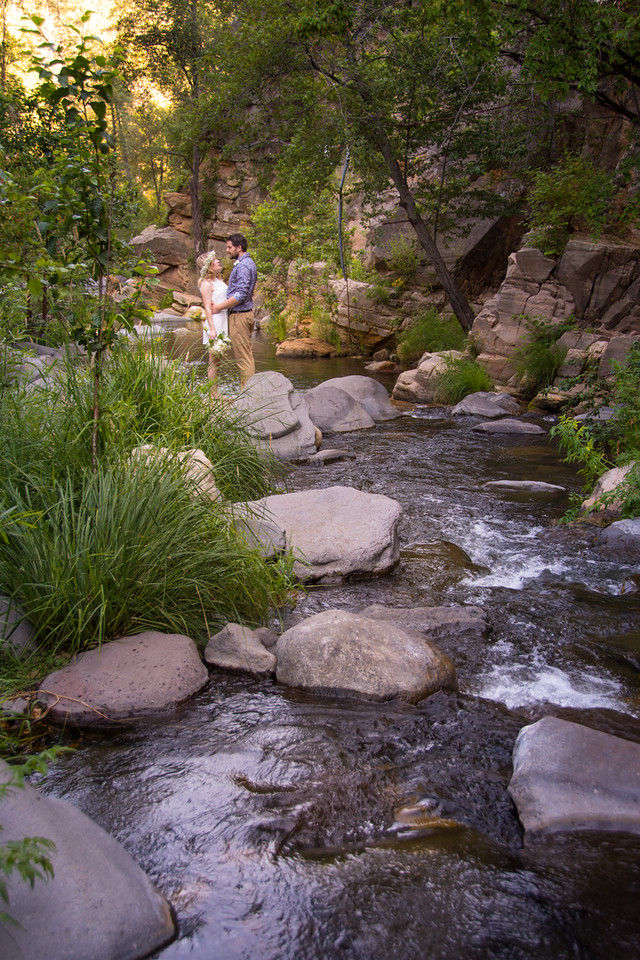 Photographer, David Sunfellow, captured Megan and Joel's love perfectly. He was also able to be a witness for their marriage, along with Weddings in Sedona Planner, Alexandra.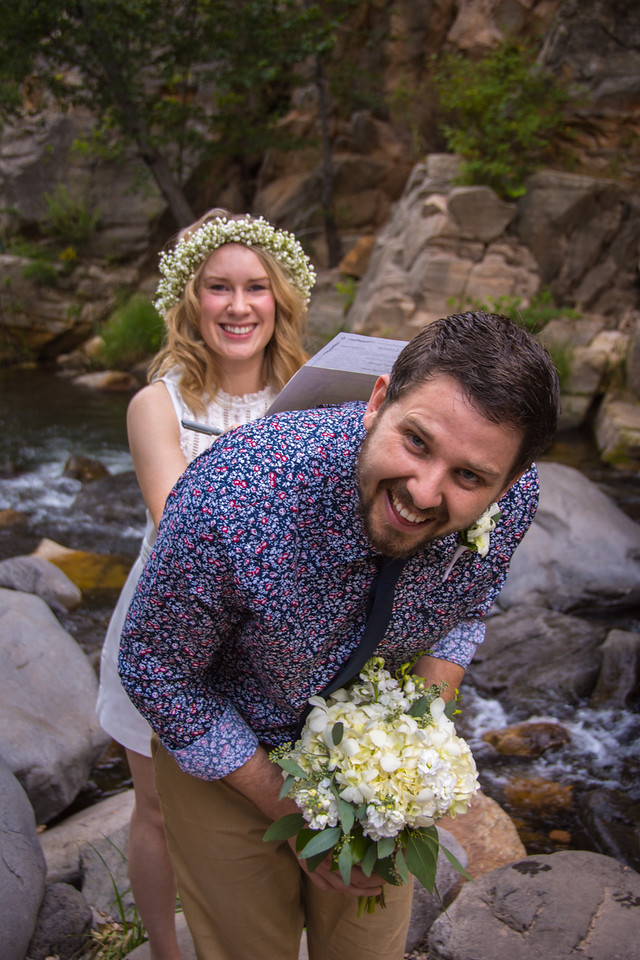 When out in the wilderness you have to make do with what you have! The couple shared a laugh as they took turns signing their marriage license on each others' backs.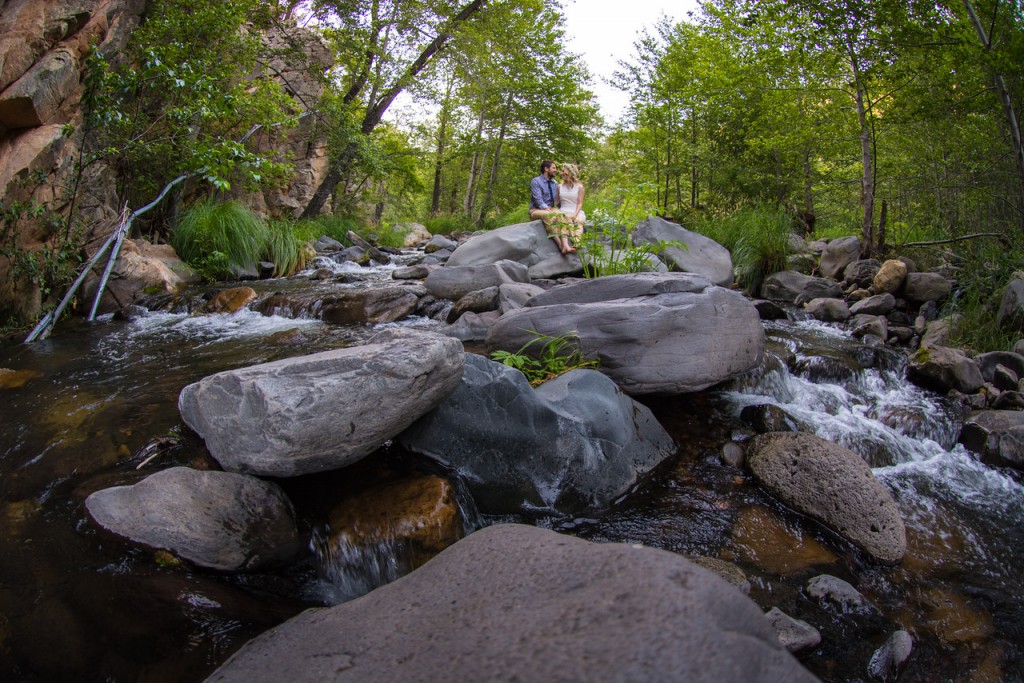 Congratulations and all the best to Megan and Joel!!