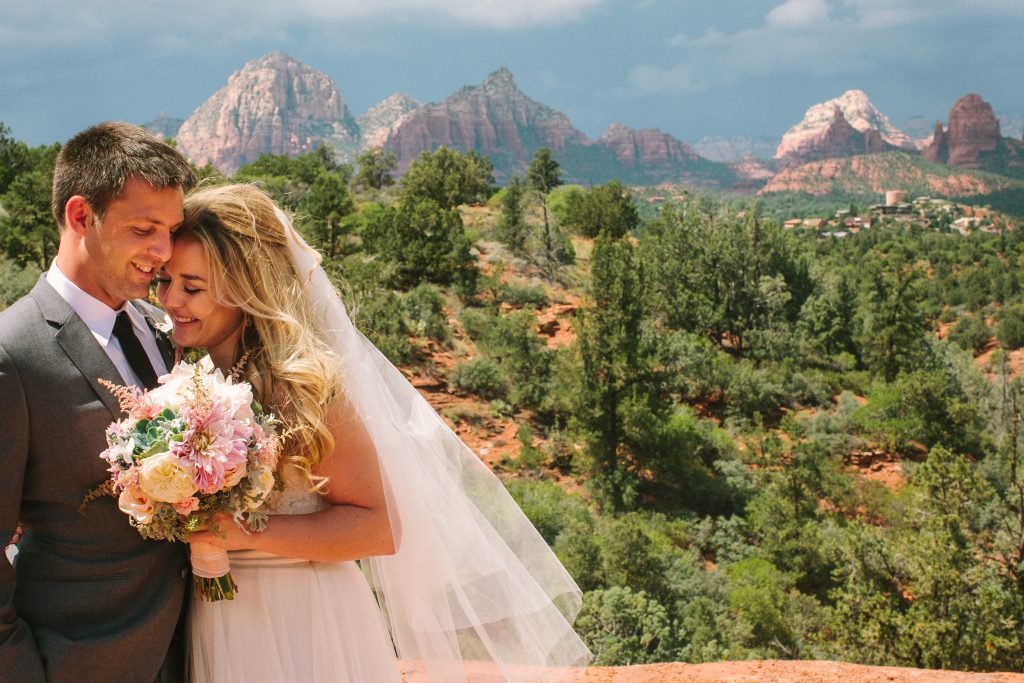 Katie and Chadd chose the magnificent red rocks to begin their wedding day with a sweet and sentimental "First Look" at Huckaby Trail, followed by a creekside wedding at Los Abrigados Resort – the Best of Both Worlds!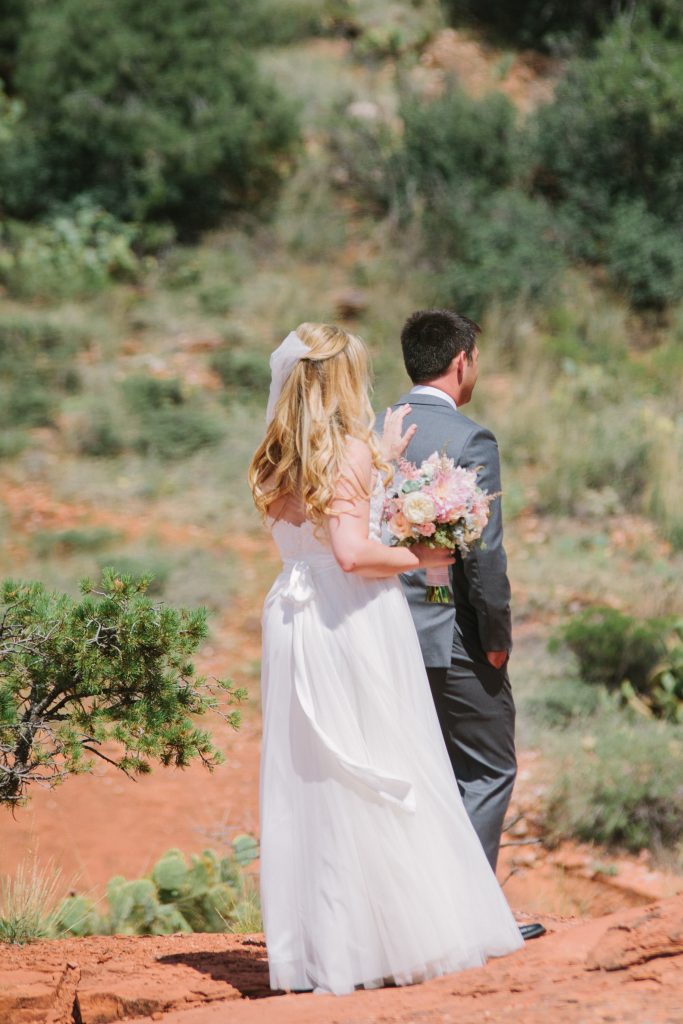 Our bride quietly sneaks up on her groom, and gets his attention with a gentle tap on the shoulder.  Jane in the Woods Photography was there to catch the special moment.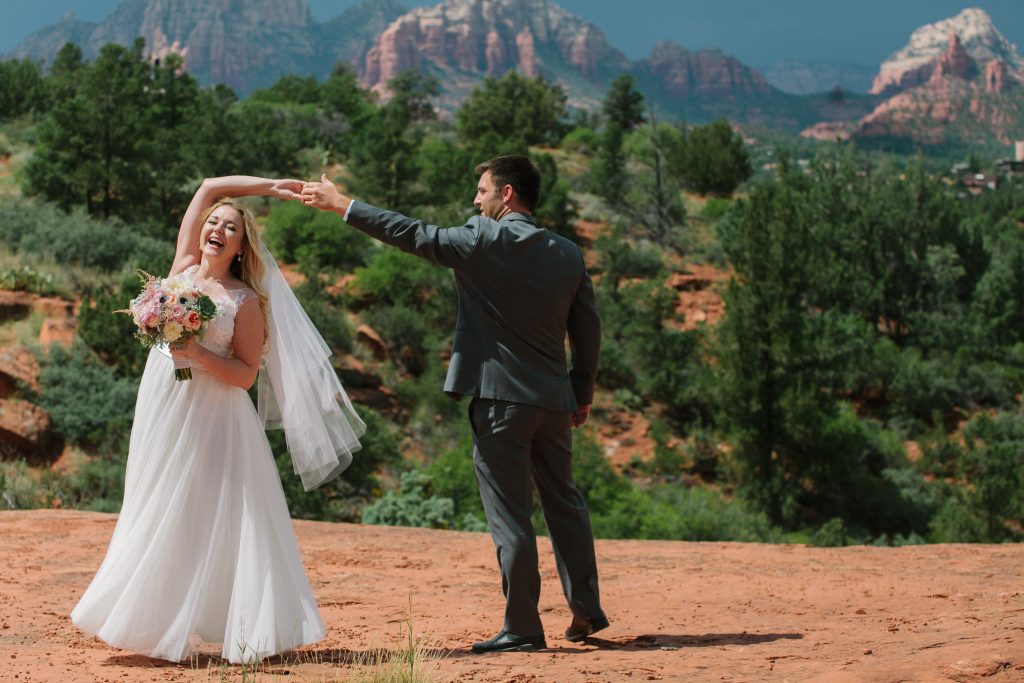 Katie takes a joyful spin with her groom-to-be!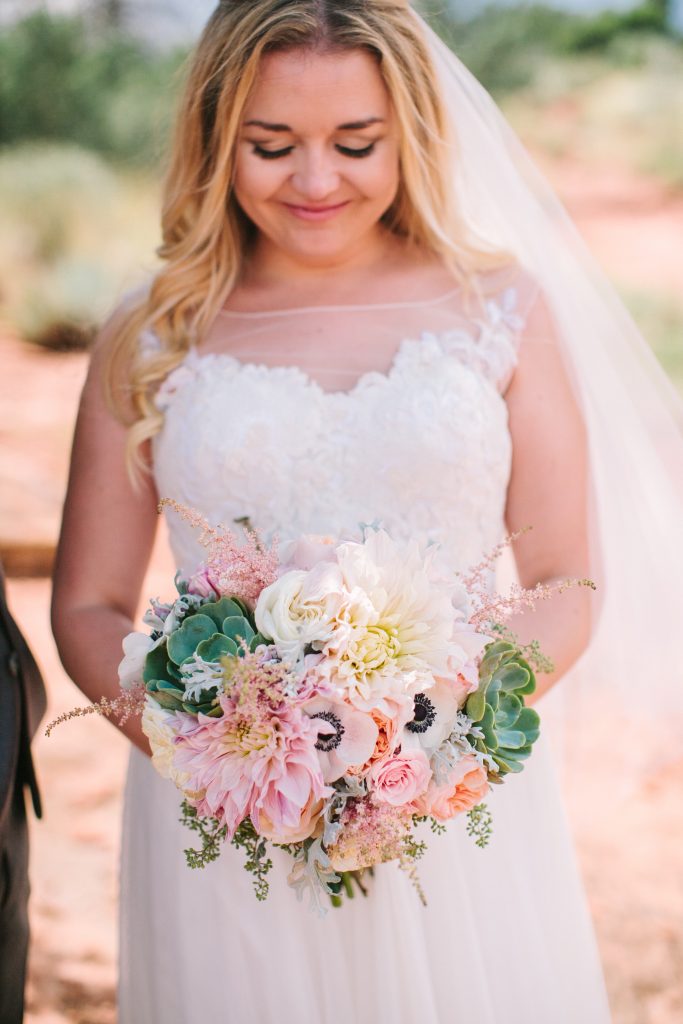 Mountain High Flowers outdid themselves with this beautiful bouquet for a stunning bride, a floral fantasy with a desert flair!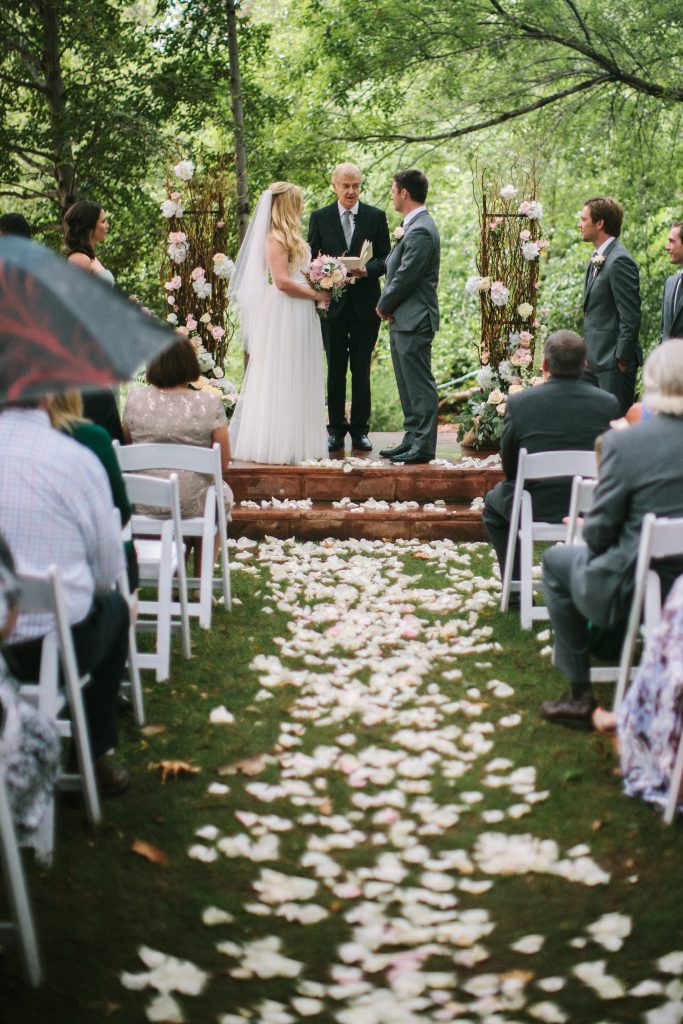 Beneath the grace of the tall, wispy trees by the creek at Los Abrigados, this relationship is transformed, as it merges from two separate lives into one life of wedded bliss.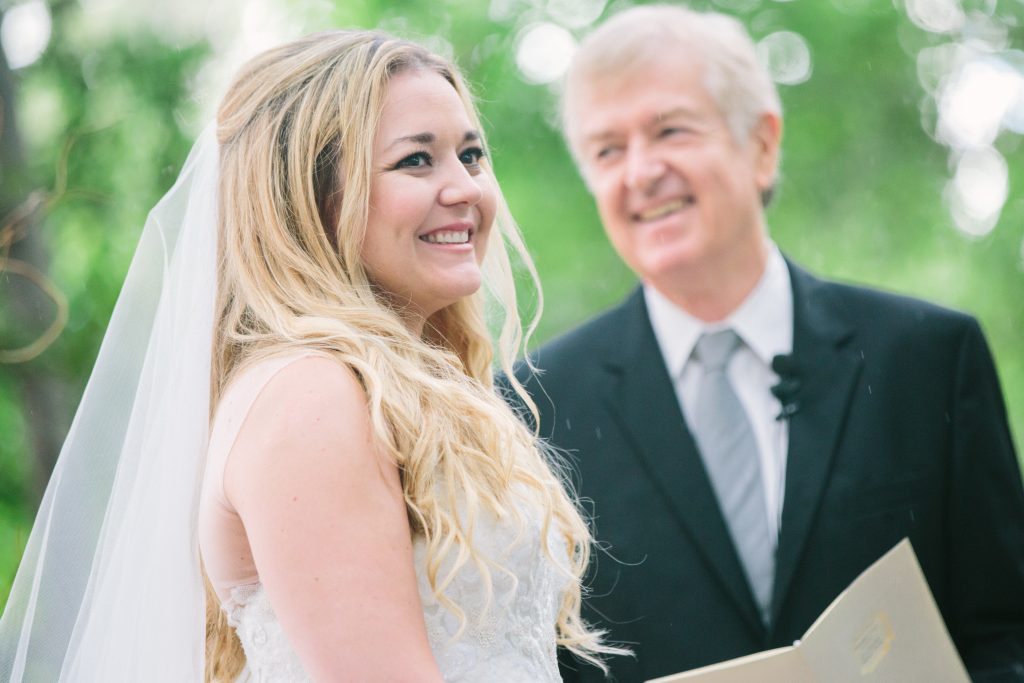 They're all smiles! Wedding officiant Anthony Flesh shares a happy moment during the ceremony.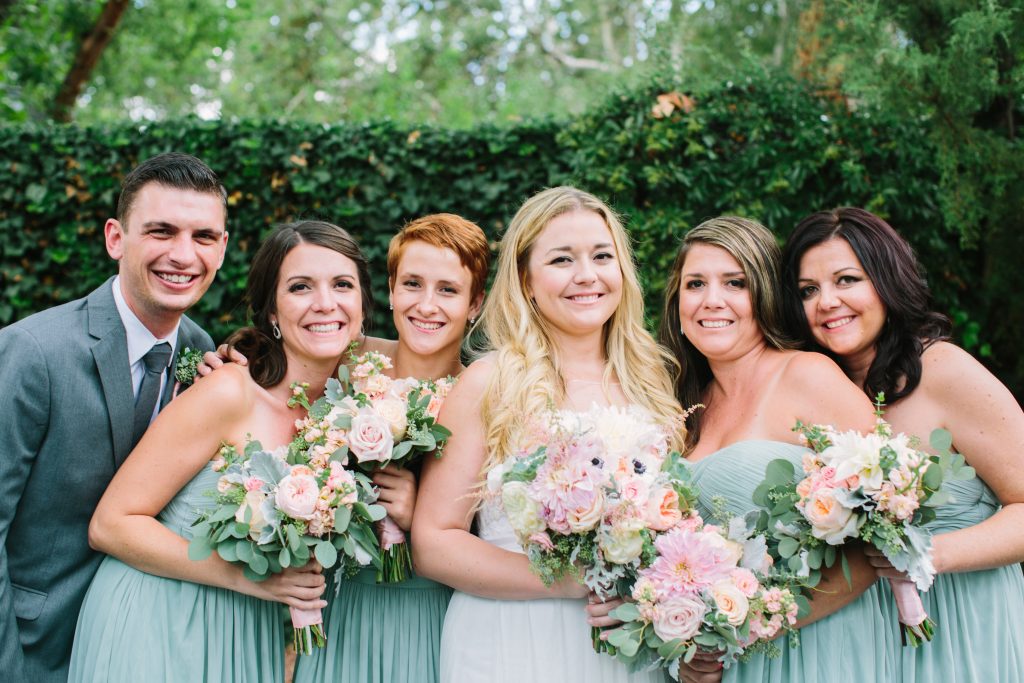 Katie's awesome bridal party!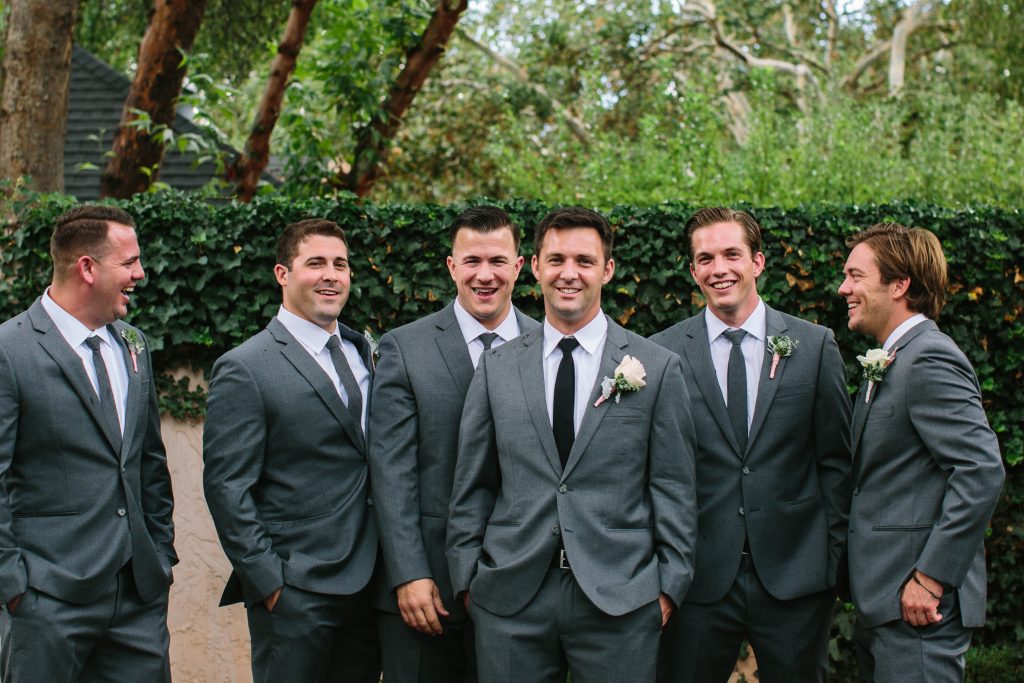 Chad's groomsmen wouldn't miss this for the world!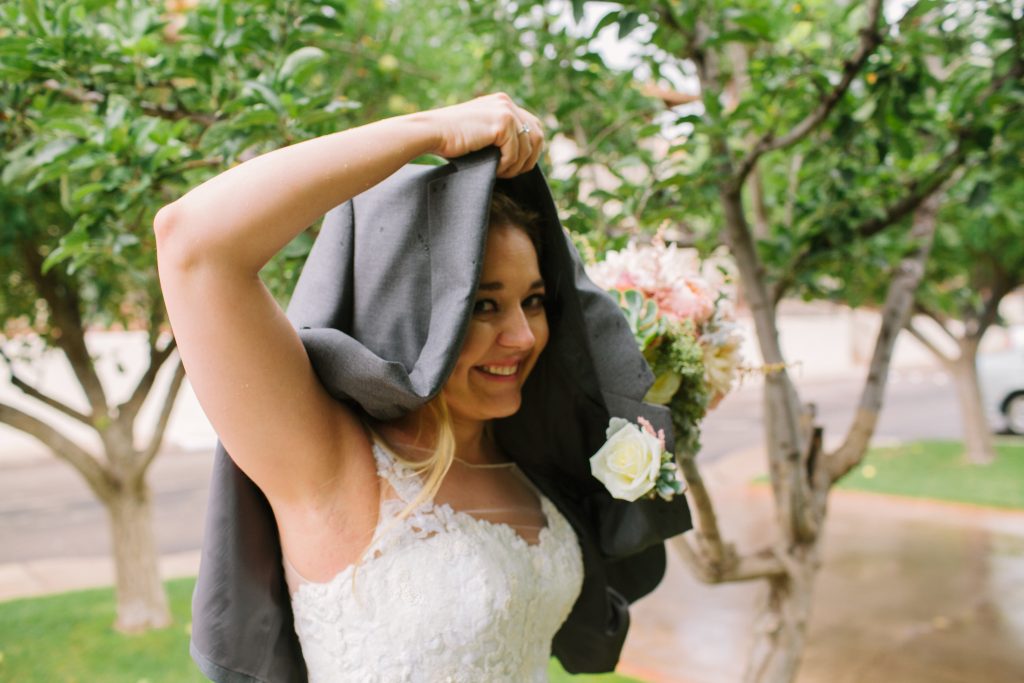 A visit from the rain routed the reception indoors, but a fabulous time was had by all!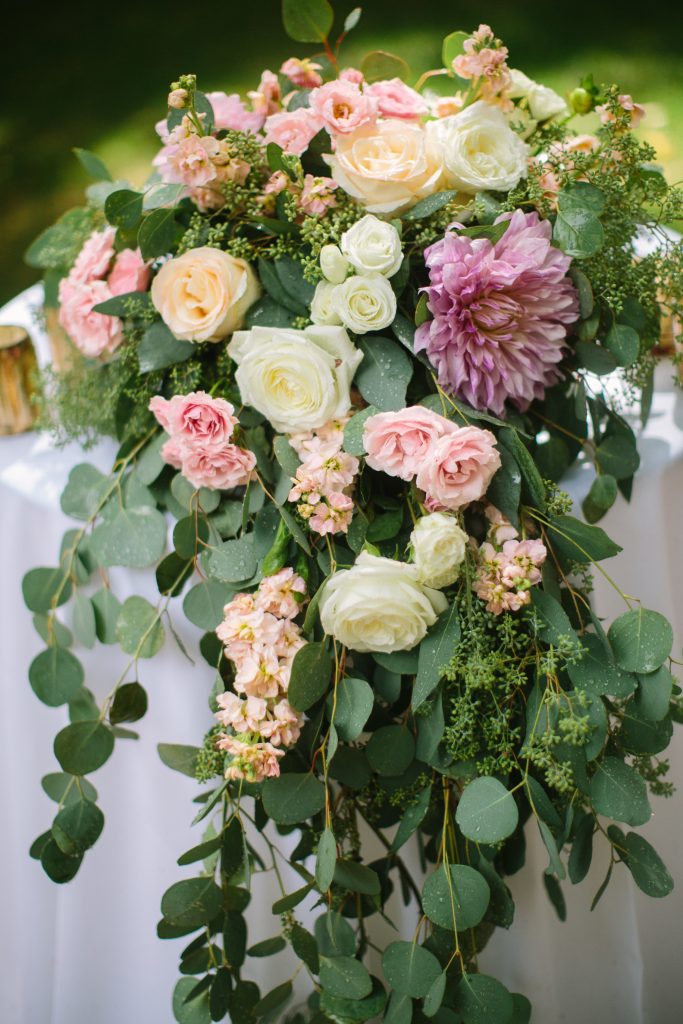 Mountain High Flowers strikes again! This centerpiece holds a grand place of honor at the reception, as it spills over the front of the Bride and Groom's Sweetheart Table.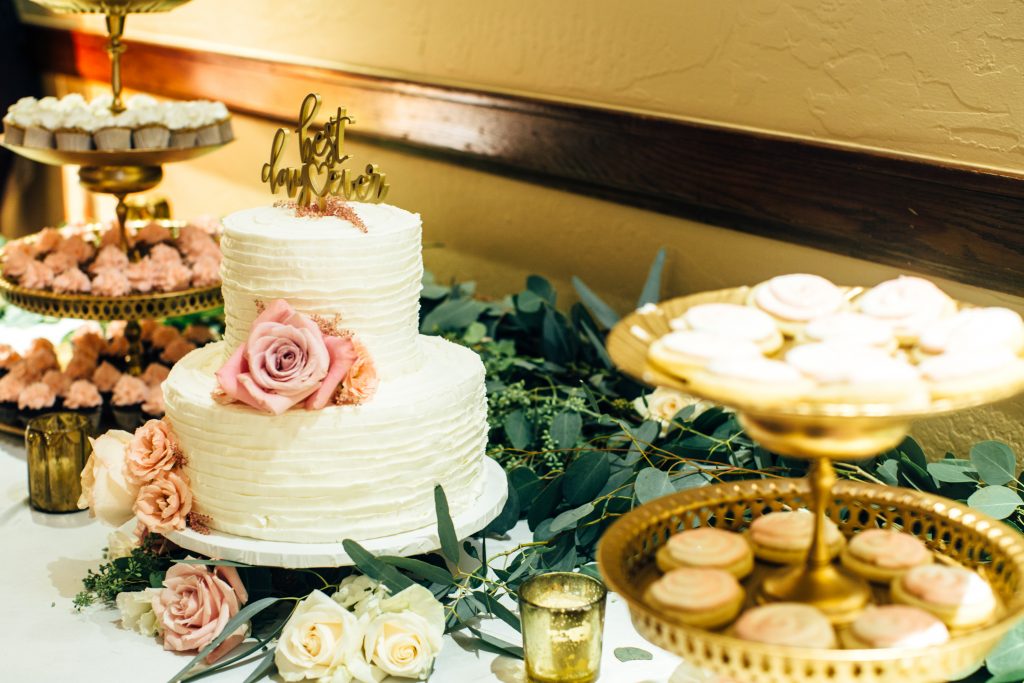 Sugared 'N' Iced provided this simple but elegant wedding cake, along with a parade of heavenly treats that were enjoyed by all.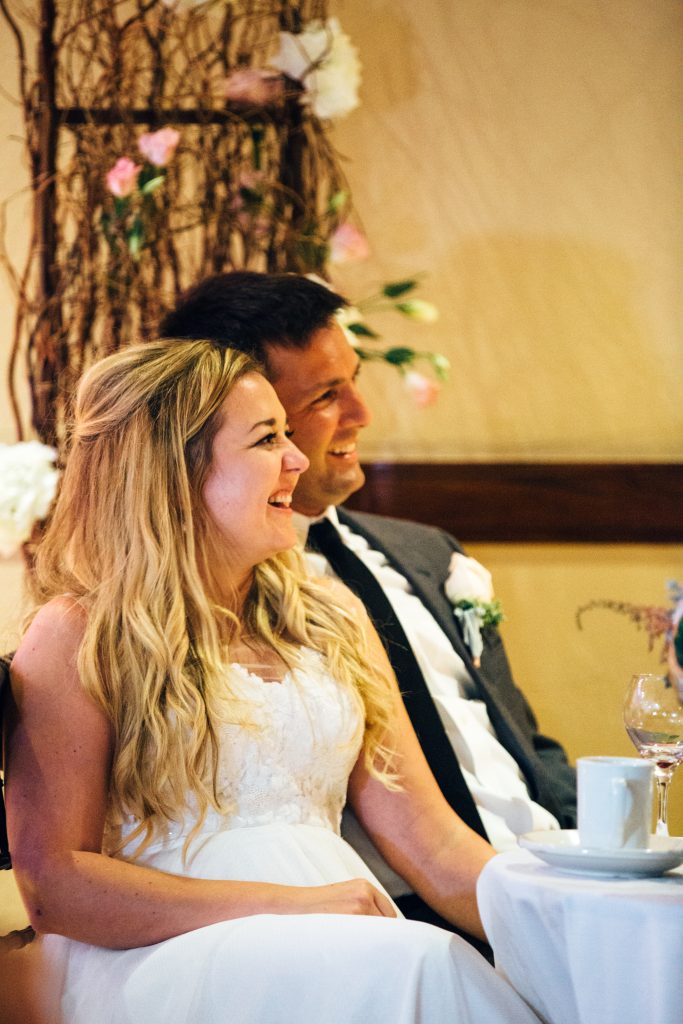 Thoroughly enjoying the moment, our newly married couple tune in together to take in a toast.
A classic celebration!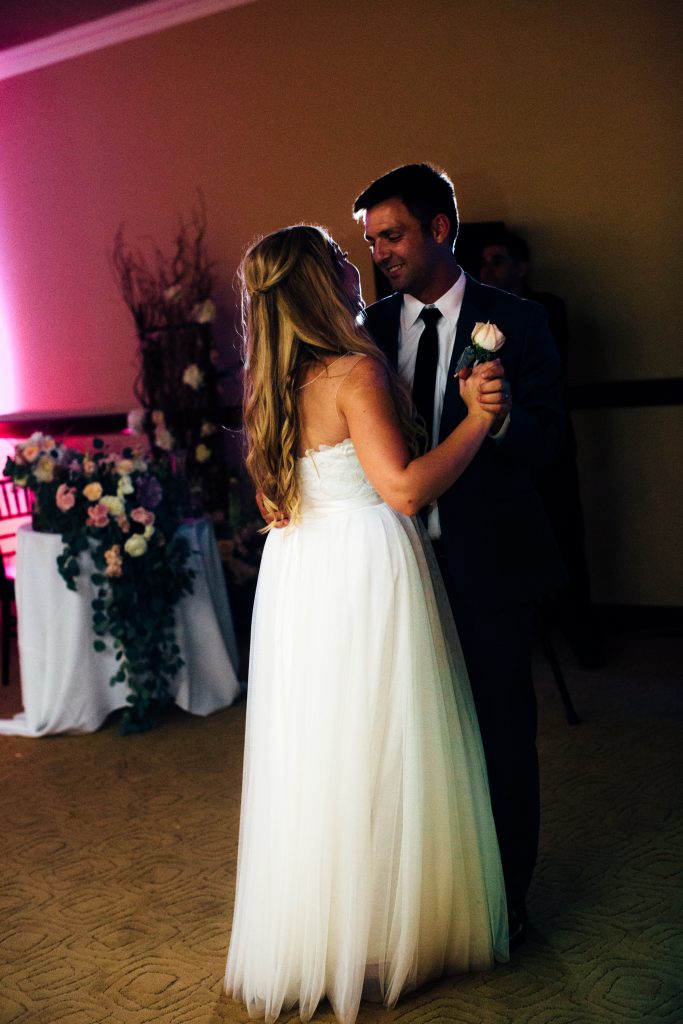 This intimate dance begins the dance of a lifetime—Congratulations Katie and Chadd!