Rancho Los Lagos is a perfect location for a summer wedding, and Kelly and Michael agreed when they were planning theirs for September, 2014.
An intimate group of friends and family from all around came together to celebrate the marriage.
Mountain High Wedding Design did an outstanding job when creating the beautiful floral arrangements for such a beautiful day.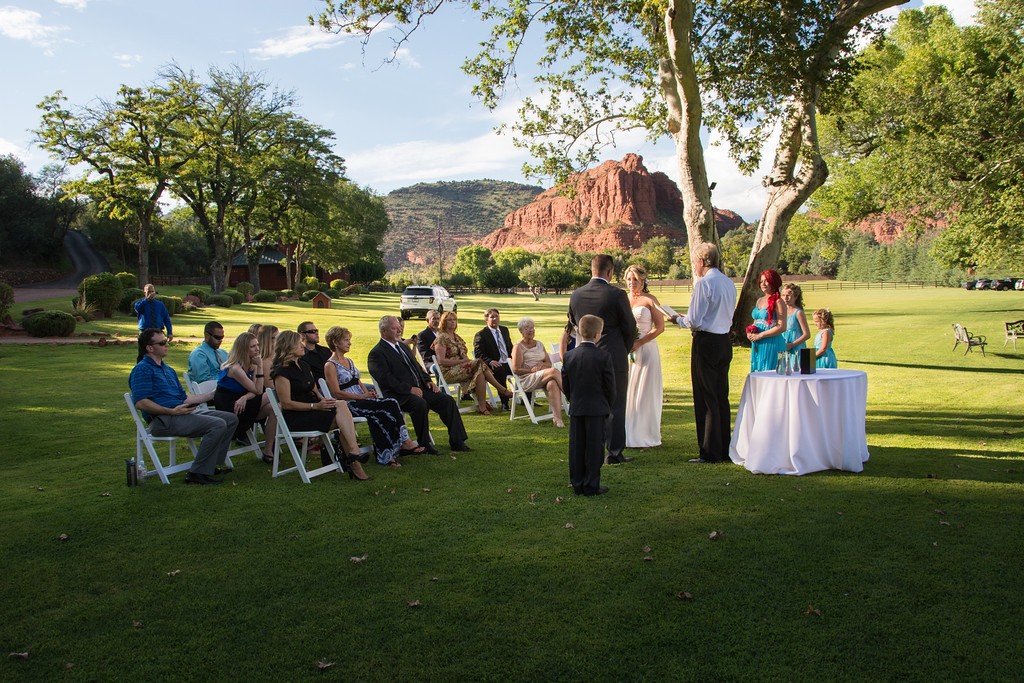 The group watched intently as Weddings in Sedona officiant, Anthony Flesch, performed their ceremony in between the picturesque red rocks and the serene, blue lake.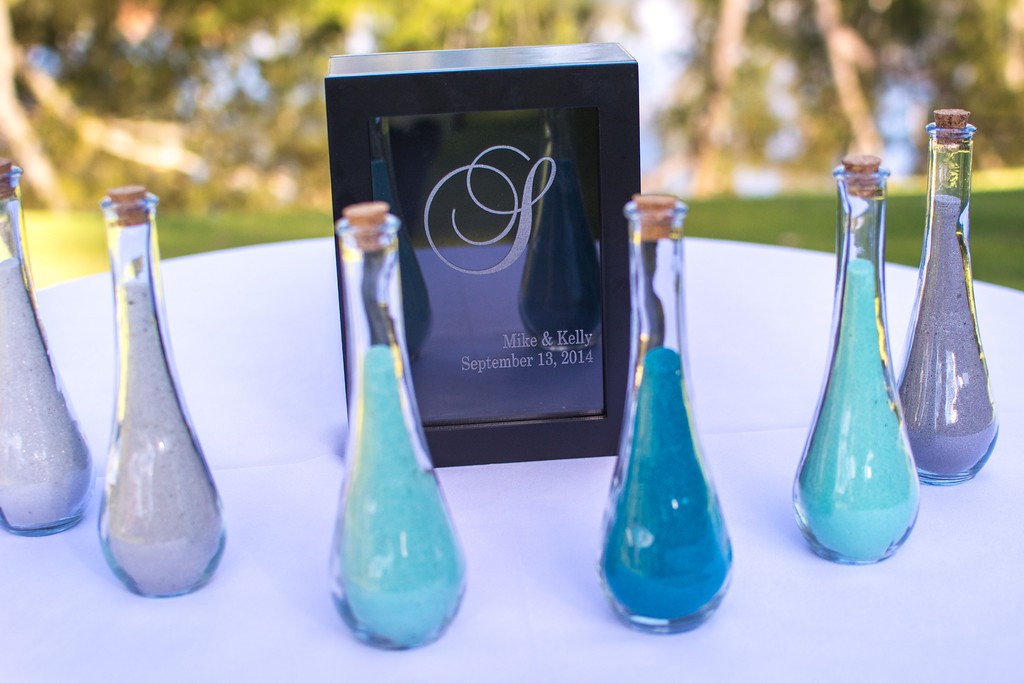 The whole family participated in a sand ceremony to symbolize their wonderful union.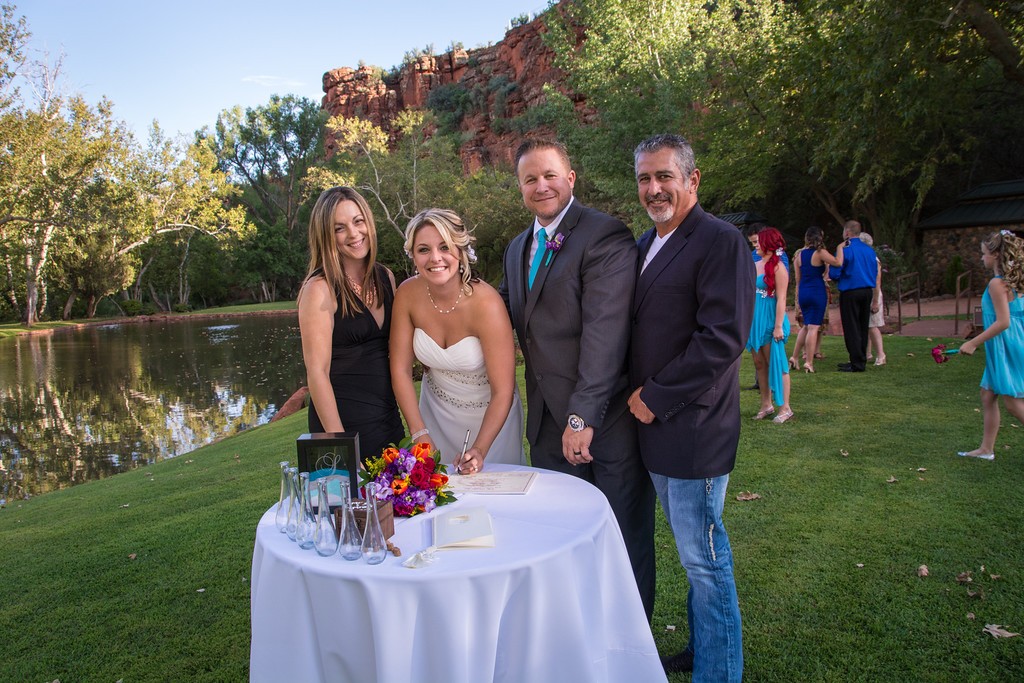 There's no turning back now! The bride and groom sign their marriage license alongside two witnesses.
Kelly and Michael were finally able to sneak away for a little photo shoot with world-class photographer, David Sunfellow. He was able to capture the perfect moments.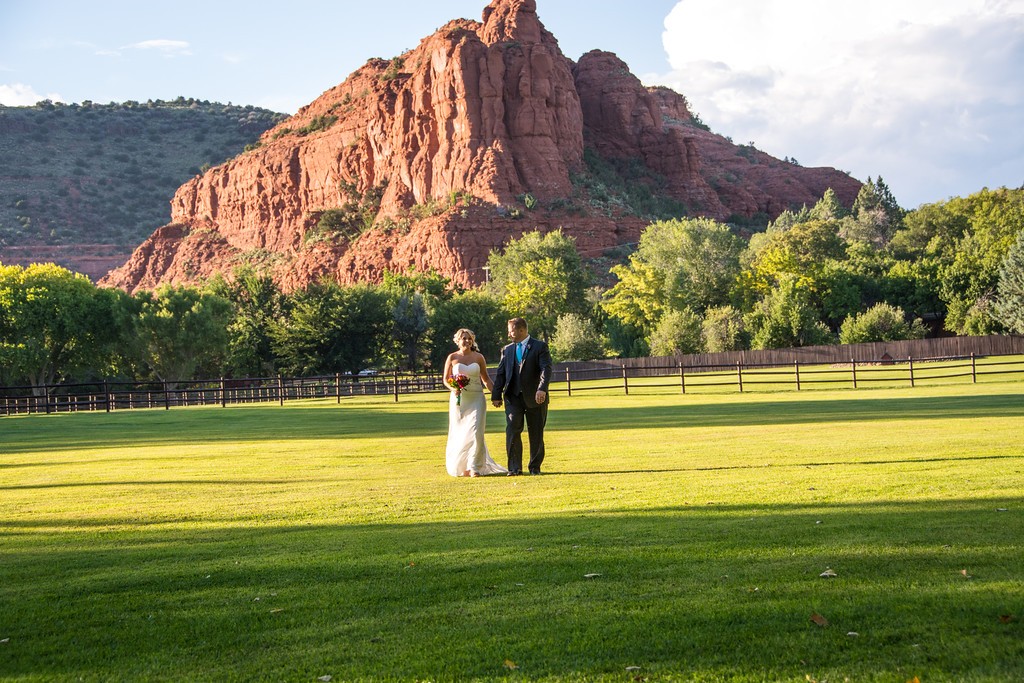 Hand in hand, the newlyweds share a private moment.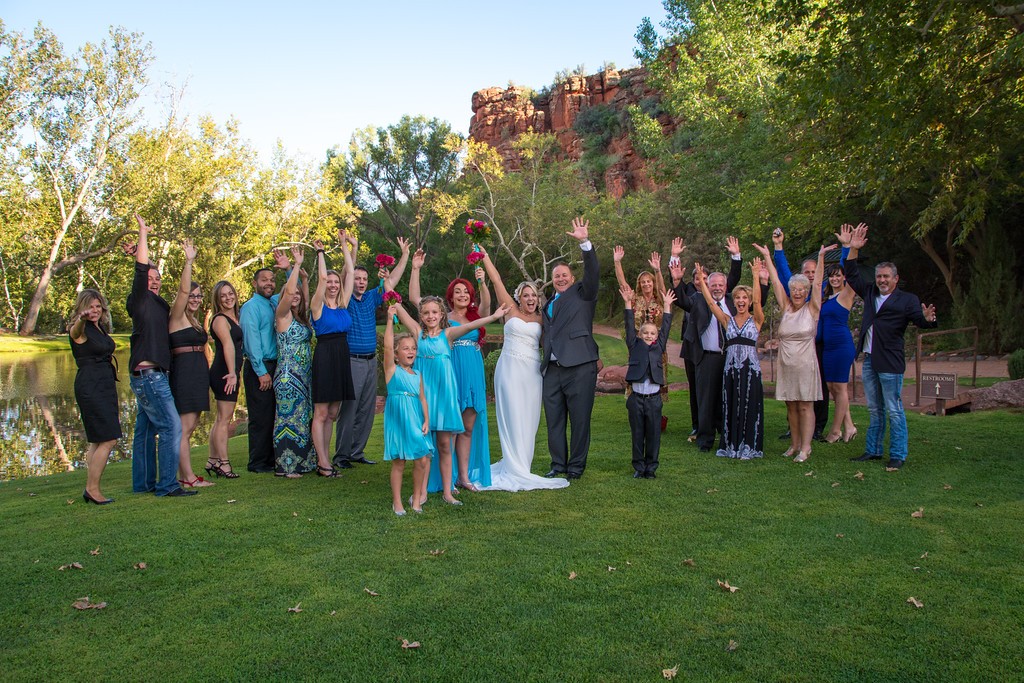 You did it!! Congratulations!