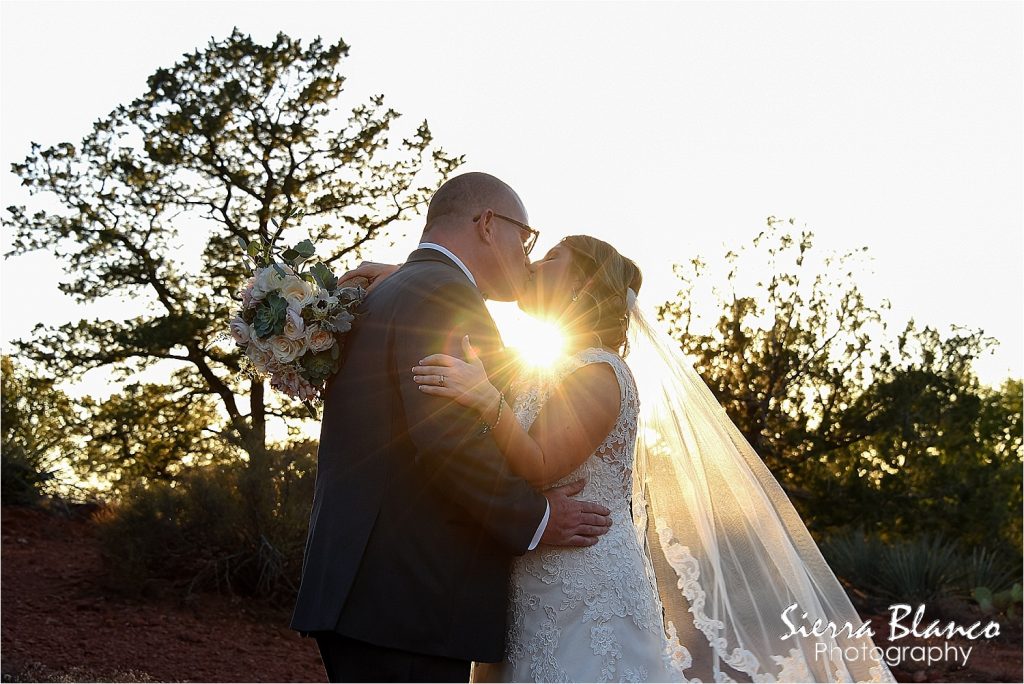 It wasn't hard to throw our hearts into Stephanie and Chad's wedding, and as you read the story of their day and look through the photos, you'll get a taste as to why! All of the intimate details came together seamlessly, one hour after the other, as Stephanie and Chad savored each and every moment of their wedding day. Soft pinks, desert succulent greens, and teal married a unique blend of vintage and contemporary themes, to create a wedding that was as trendy as it was comfy–all to be thoroughly enjoyed by Stephanie and Chad and their closest circle of family and friends!
Each event naturally unfolded into the next: intimate first look, amazing wedding ceremony, stunning red rock photo shoot, easy cocktail hour, delicious dinner, delectable desserts, frivolity at the photo booth, dancing galore, all revealing this couple's laughter and love, quiet tenderness, and casual delight!
These are the people and businesses that helped make all of this possible, offering their gifts throughout the day:
Agave of Sedona
Anthony Flesch, Officiant
Sierra Blanco Photography
Mountain High Flowers
Patricia Vega Hair & Makeup Studio
Northern Arizona Limousine
Fresh From the Kitchen
Marla Hutchison Cakes
Downtown Browne Productions
Step Right Up Photobooth
AZ Retro Rentals
Verve Events & Tents
Susan Perry/Jennifer Redmond-Day Of Coordinators
Jazi Kidd/Sky Anderson-Site Assistants

Susan and Jen are the A team–
I knew exactly what I wanted and these ladies delivered. Always expected some level of decor variance, because that is reality. NOPE! 100% perfection in decor and event management on the night. If you are planning a wedding in Sedona you must meet with Susan!! –Stephanie
Thank you from the heart for this review–your wedding was a blast!