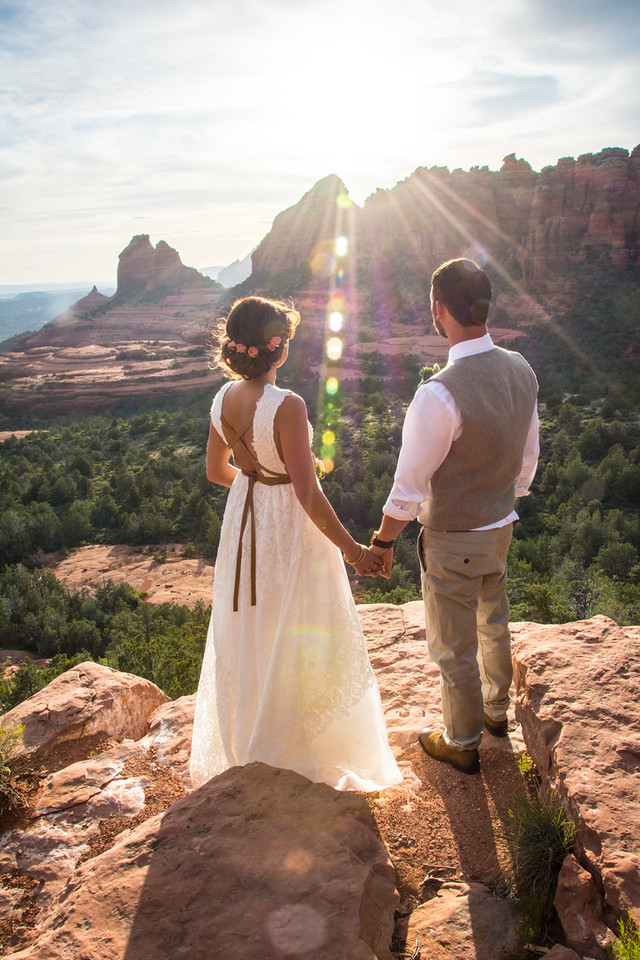 Jamie and Craig's wedding was anything but ordinary on this gorgeous spring day last May.
Merry Go Round Rock has some of the best views around, but it's not for the faint of heart!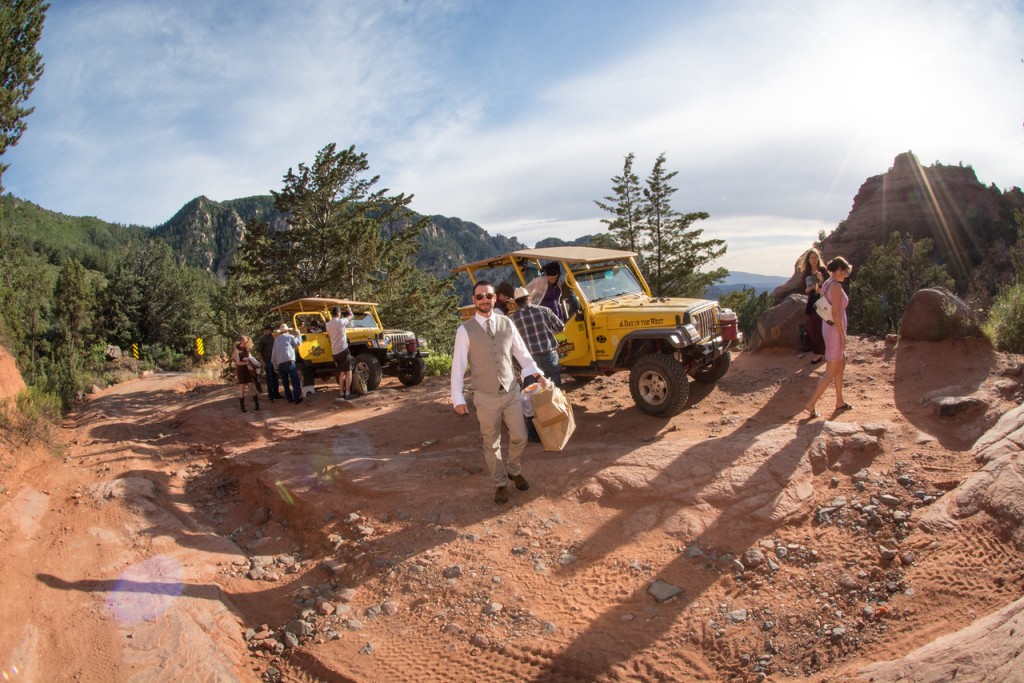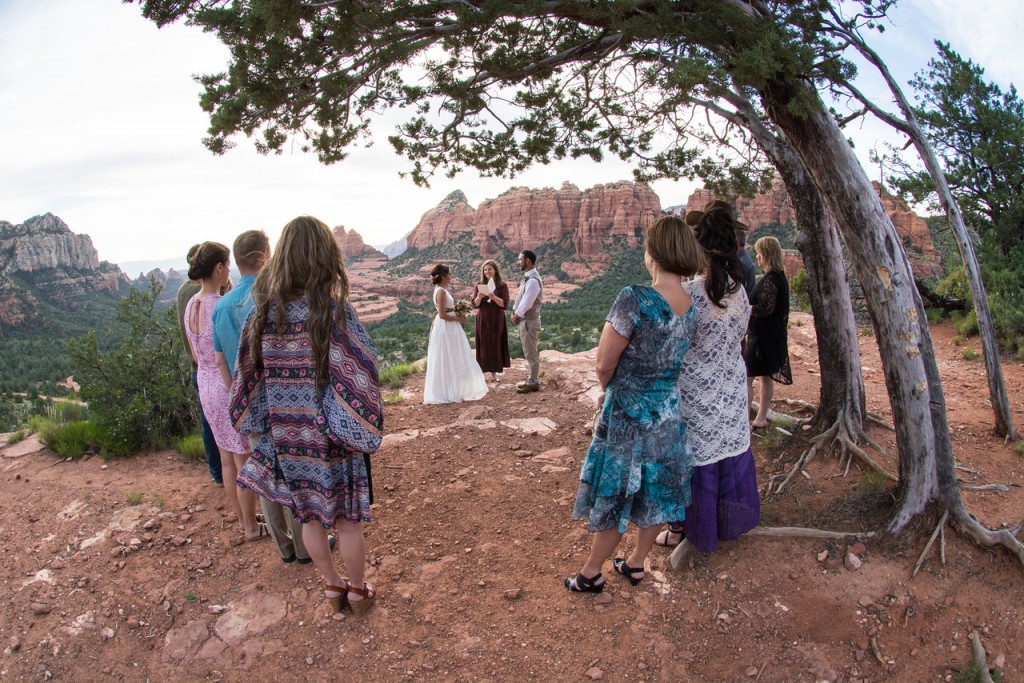 Rev. Susan Perry, Owner and Senior Planner of Weddings in Sedona, performed their ceremony right on the edge!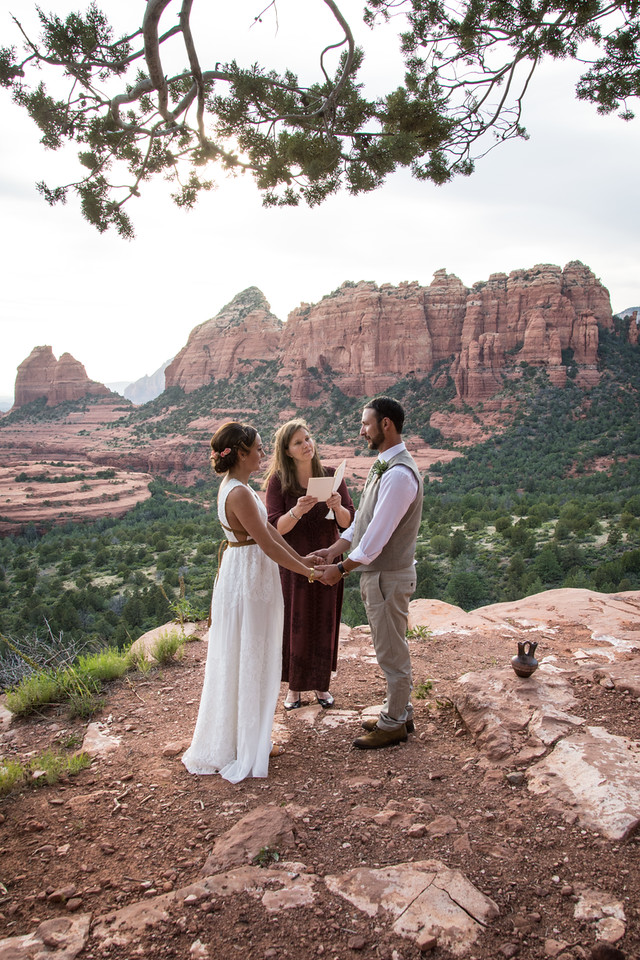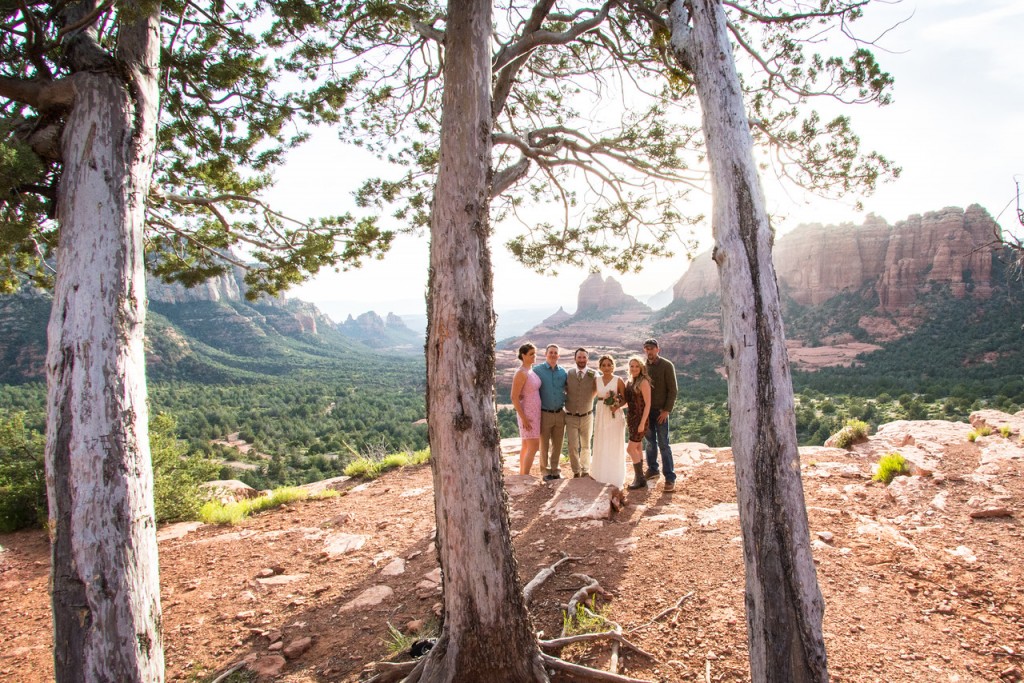 Our staff at Weddings in Sedona made sure that everything was perfect (and it was!).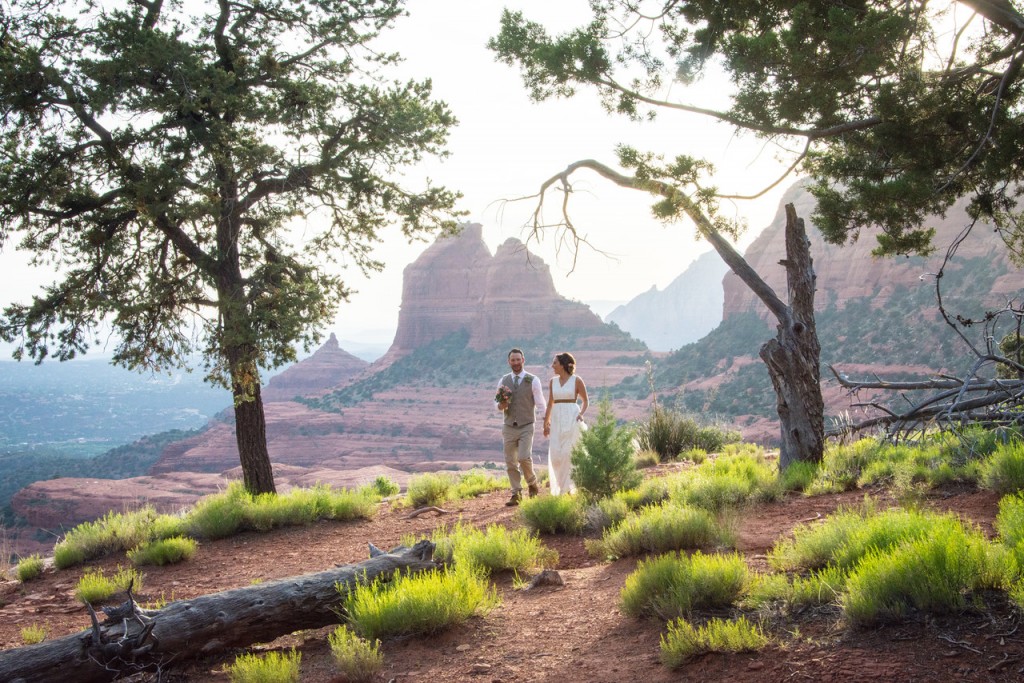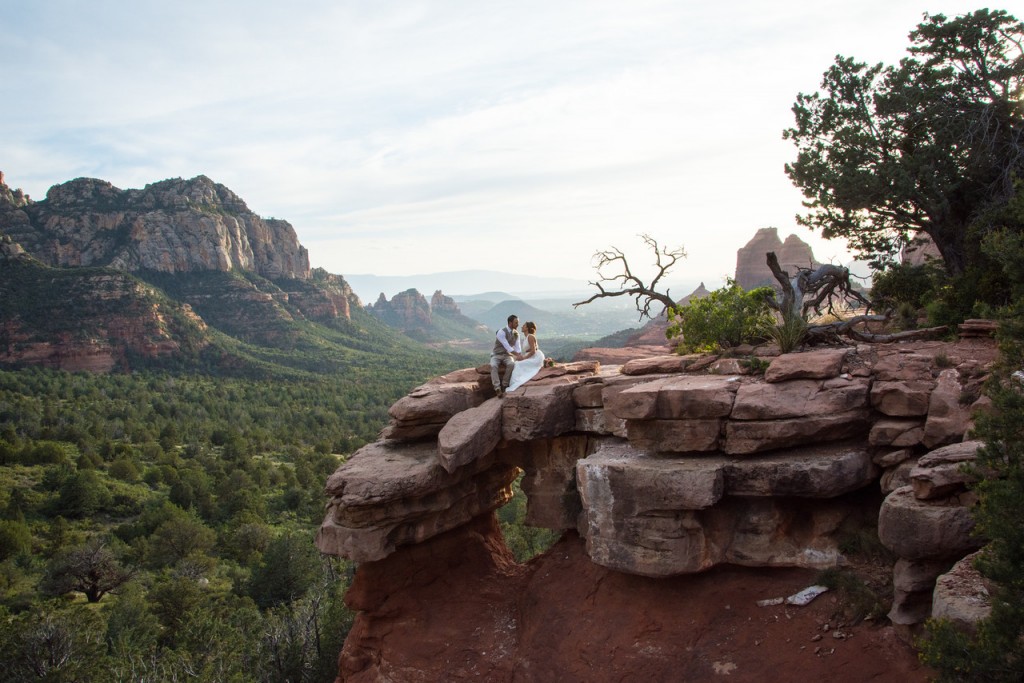 Never one to miss an opportunity for a good shot, David Sunfellow Photography went out on the ledge to capture some exquisite moments.
Congratulations on your beautiful day!