On June 28, 2014, an intimate group of friends and family gathered at the top of Merry Go Round Rock to celebrate the marriage of Cheryl and Tom.
It was the perfect day for a wedding in the red rocks. The sunshine lit up everyone's faces from start to finish.
Bliss Extraordinary Floral created a gorgeous bouquet of calla lilies and a boutonniere to match for this extra special day.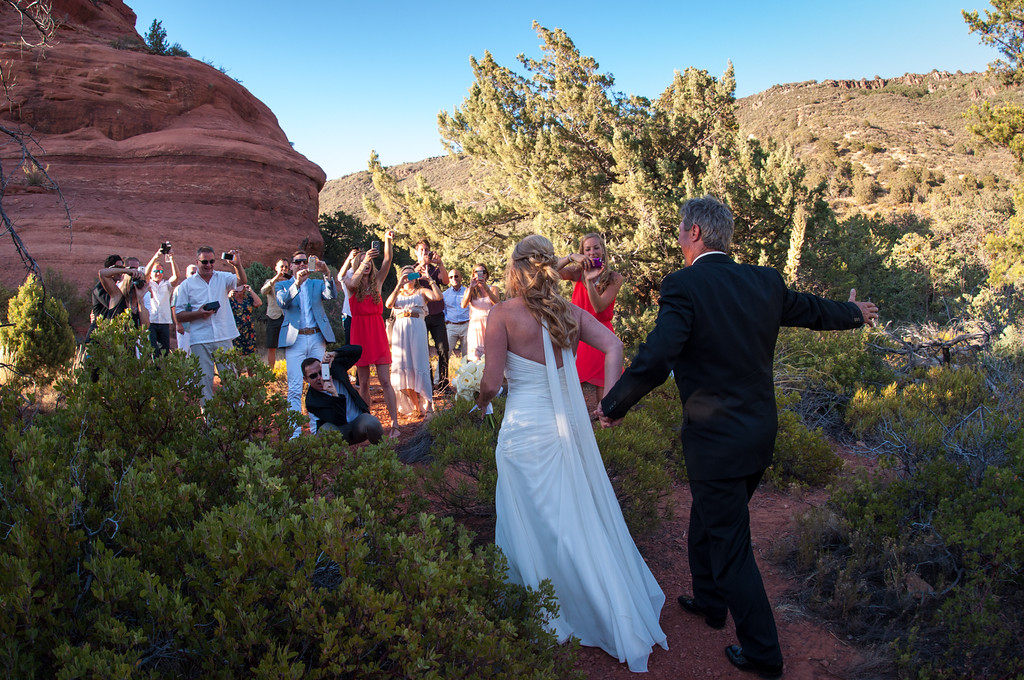 The paparazzi were eagerly awaiting the first appearance of the newlyweds! They couldn't wait to celebrate the start of their new life as husband and wife.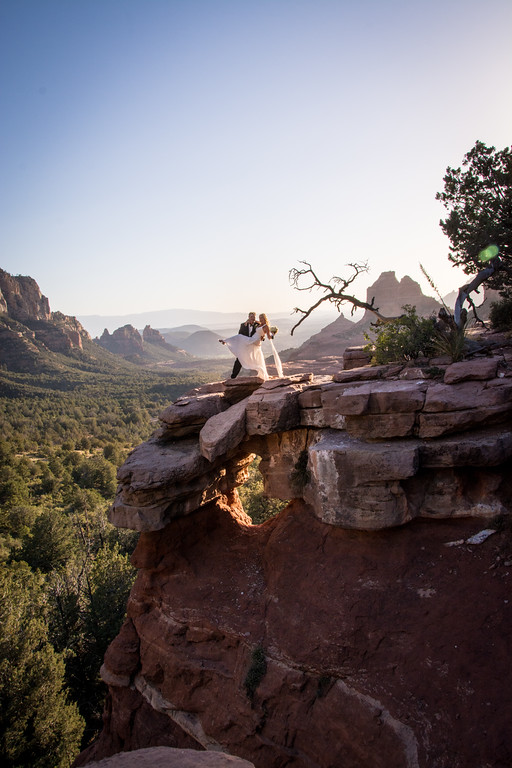 A big thank you to wedding photographer, David Sunfellow. He isn't afraid to go out on a ledge with our brave brides and grooms to capture the perfect moment in the beautiful Sedona sunset.
Congratulations to the happy couple! You did it!!