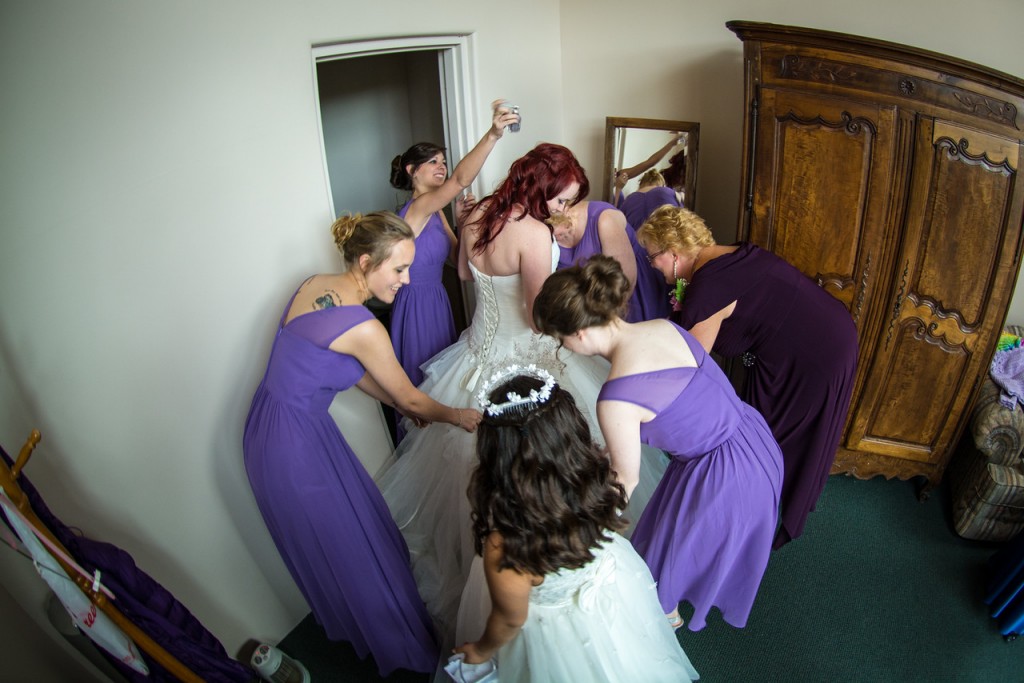 It was all hands on deck as Breanna's bridal party helped get her ready before this January wedding at the Sedona Creative Life Center Chapel.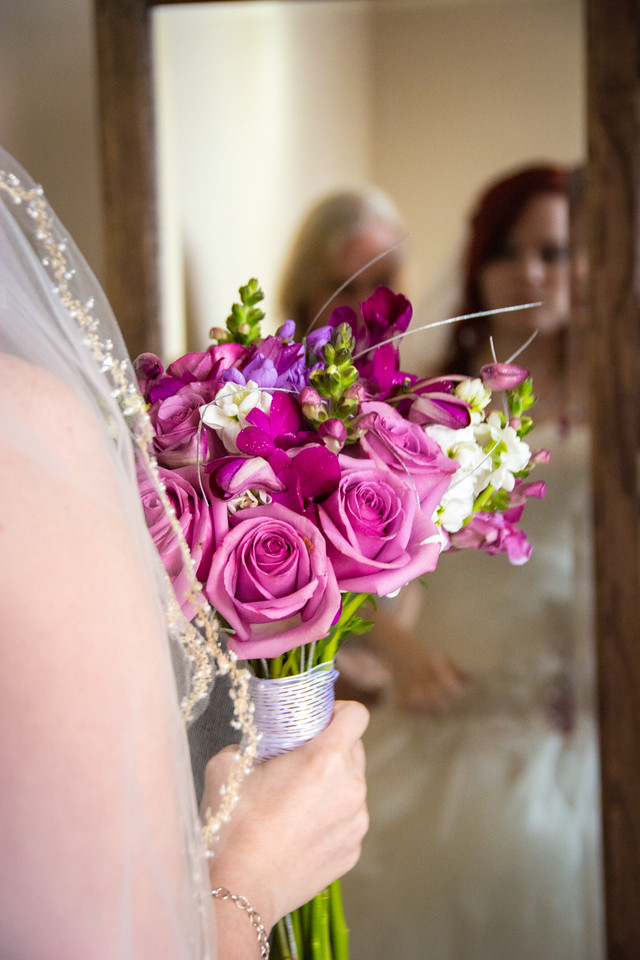 She does one final check in the mirror with her perfect bouquet from Flowers Unlimited before making her big entrance.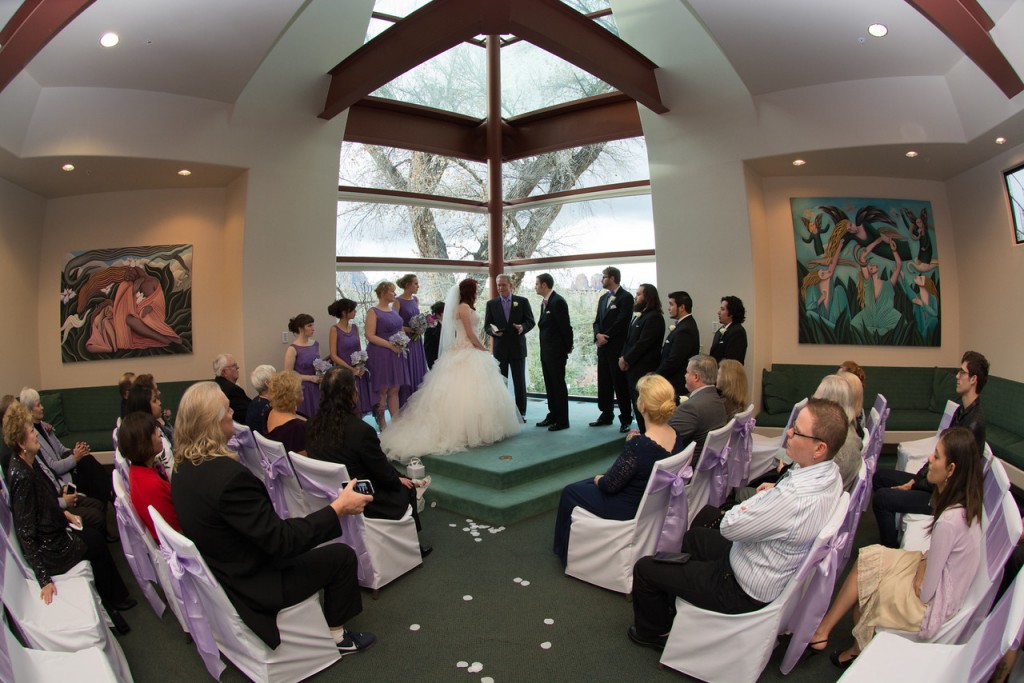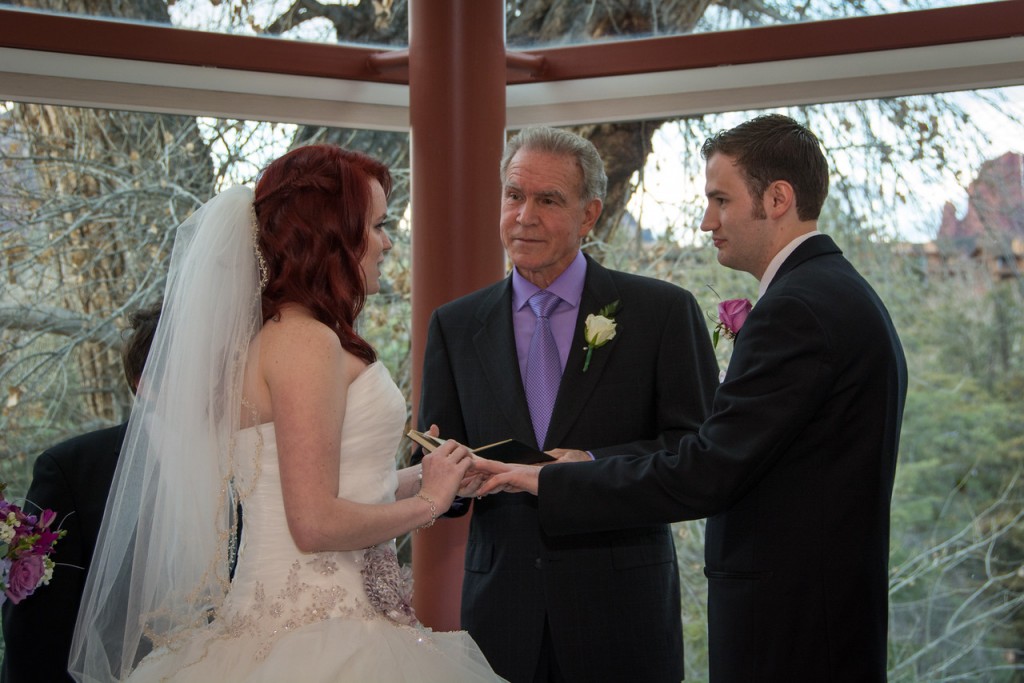 Carl, a family friend, performs the ceremony as Breanna says her vows to Austen.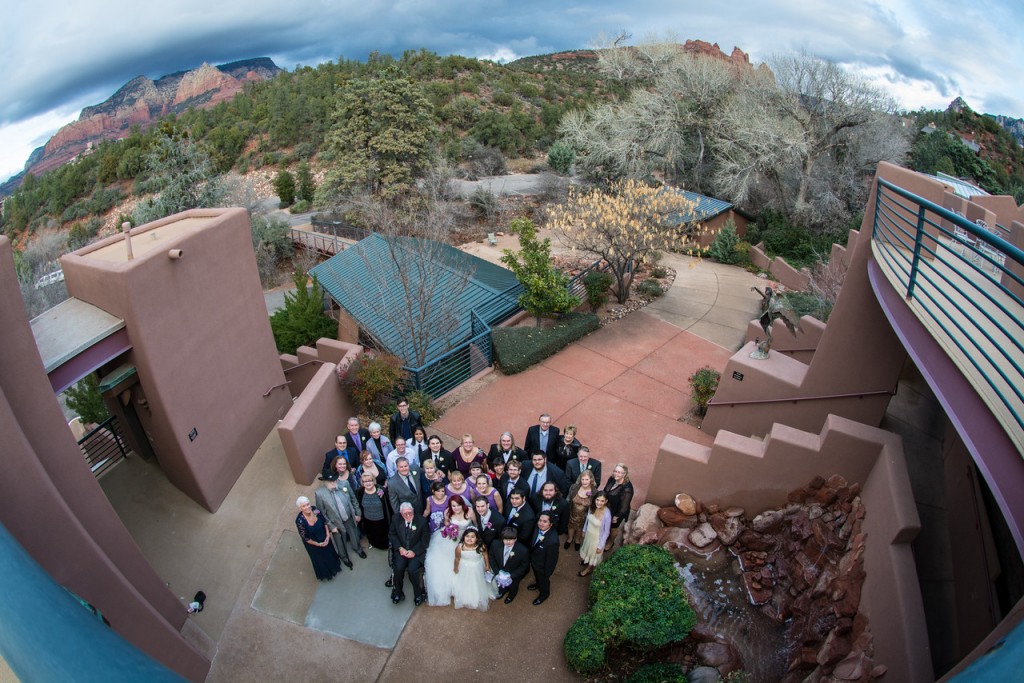 David Sunfellow, wedding photographer, captured an amazing areal view of the whole group after the bride and groom said "I do!"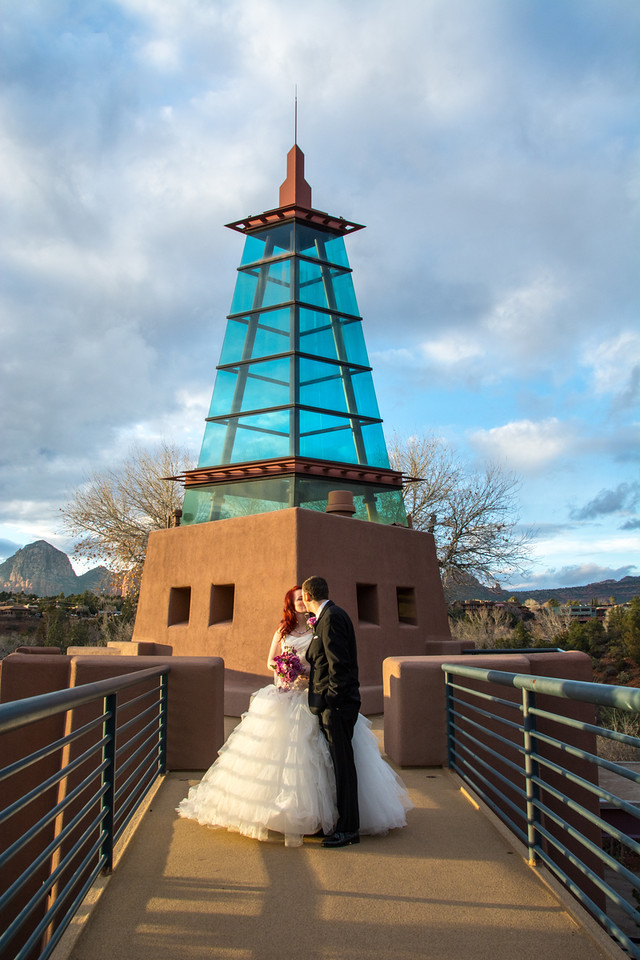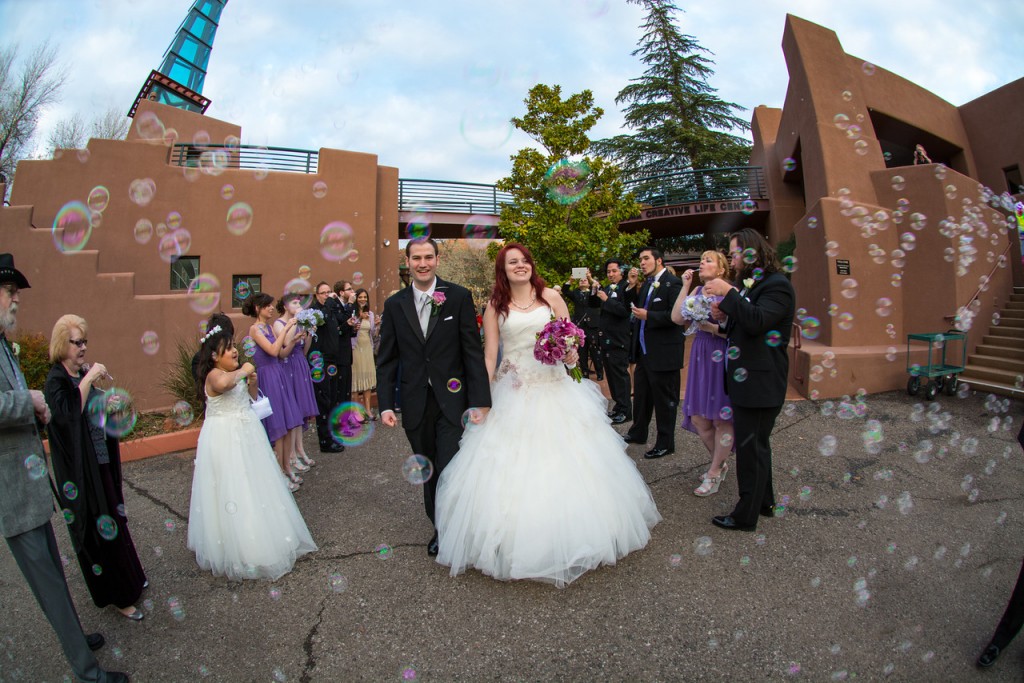 Instead of the usual rice being thrown, Breanna and Austen decided to go for a different idea – BUBBLES!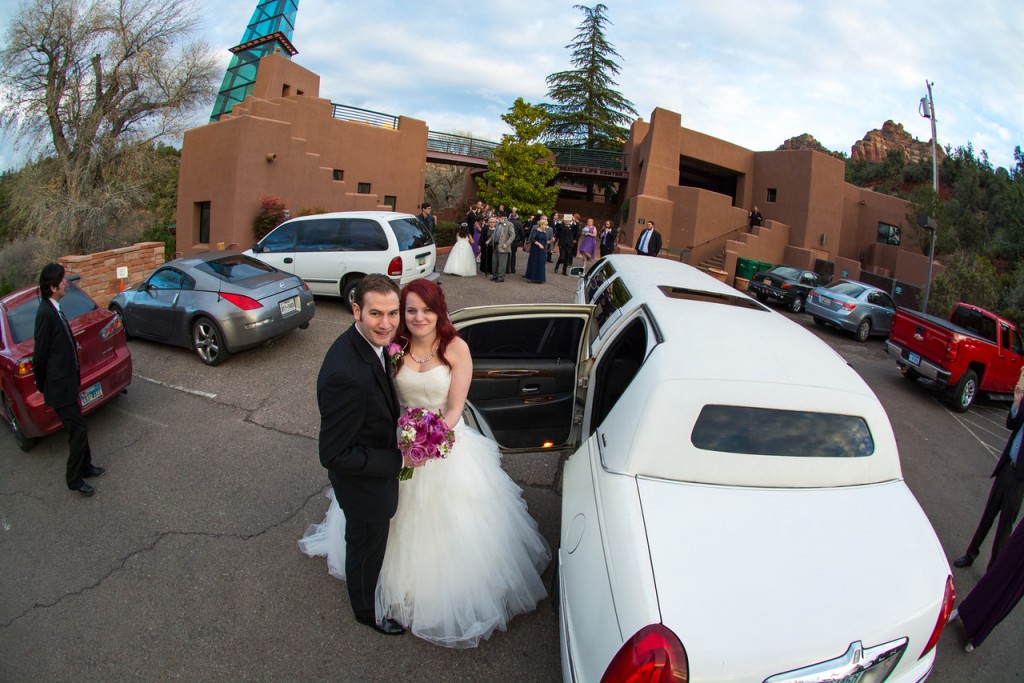 Northern Arizona Limousine was ready and waiting to take away the newlyweds to their reception. Congratulations to this young and vibrant couple!