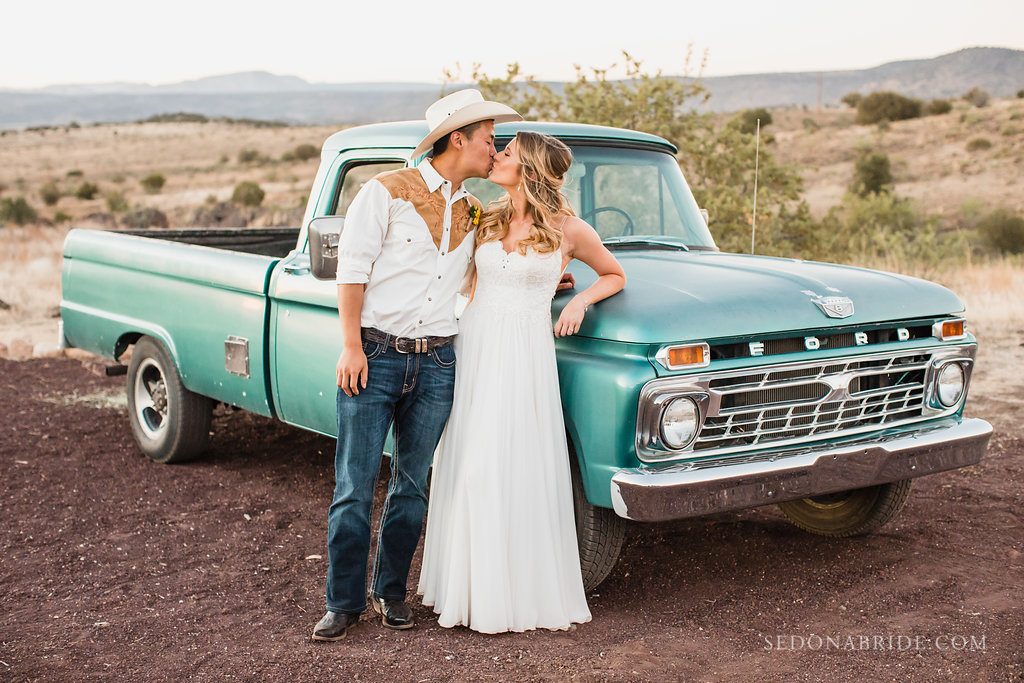 From Christina's very first email to us, we knew how sweet she was, and we were super excited to help plan her wedding! Christina and Jordan came all the way from the UK with their closest family and friends to tie the knot country-style with their ceremony out on the red rocks of Sedona, and the reception they planned themselves at M Diamond Ranch. As you can see, all of the elements of their dream wedding came together, including breathtaking red rock views, a beautiful sunflower bouquet, the coolest country music, a horseback ride, and a casual BBQ reception as the sun was setting. The photos tell the story better than we can, so scroll down for a peek into Christina and Jordan's lovely wedding!
Vendors that helped make this amazing day possible:
Sedona Bride Photography
Mountain High Flowers
Guitarist Dan Vega
Northern Arizona Limousine Shuttle Service
Patricia Vega Hair & Make-up Studio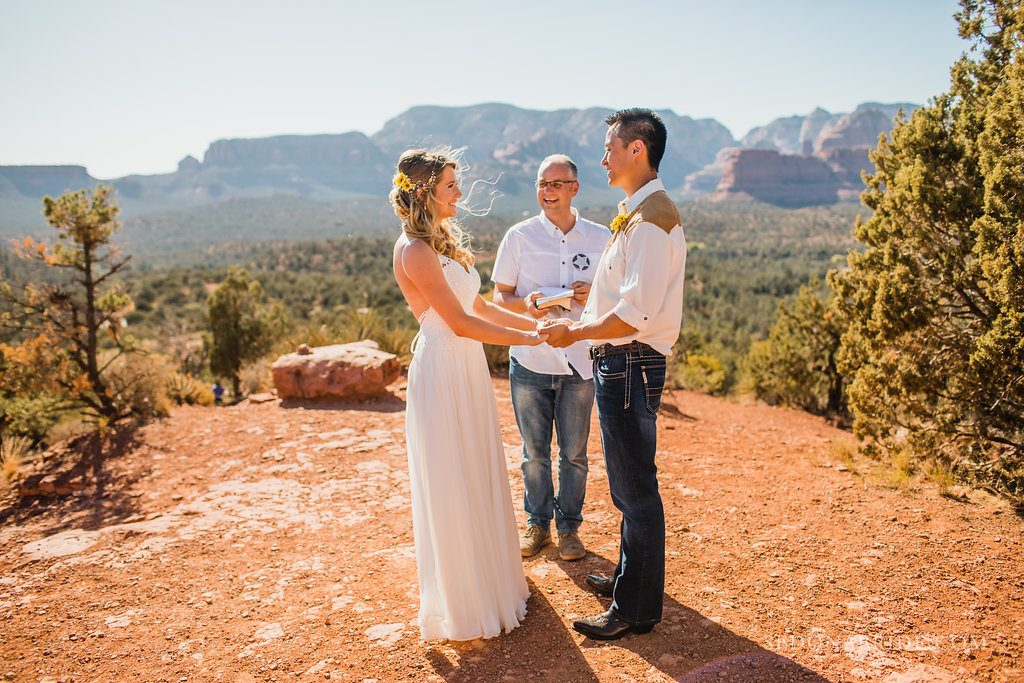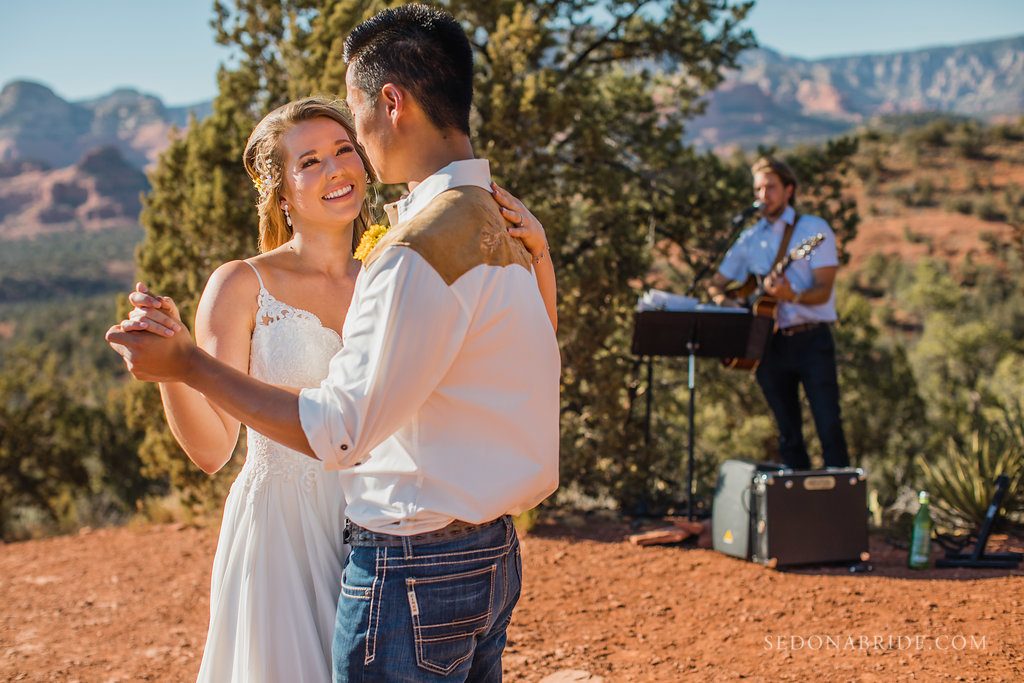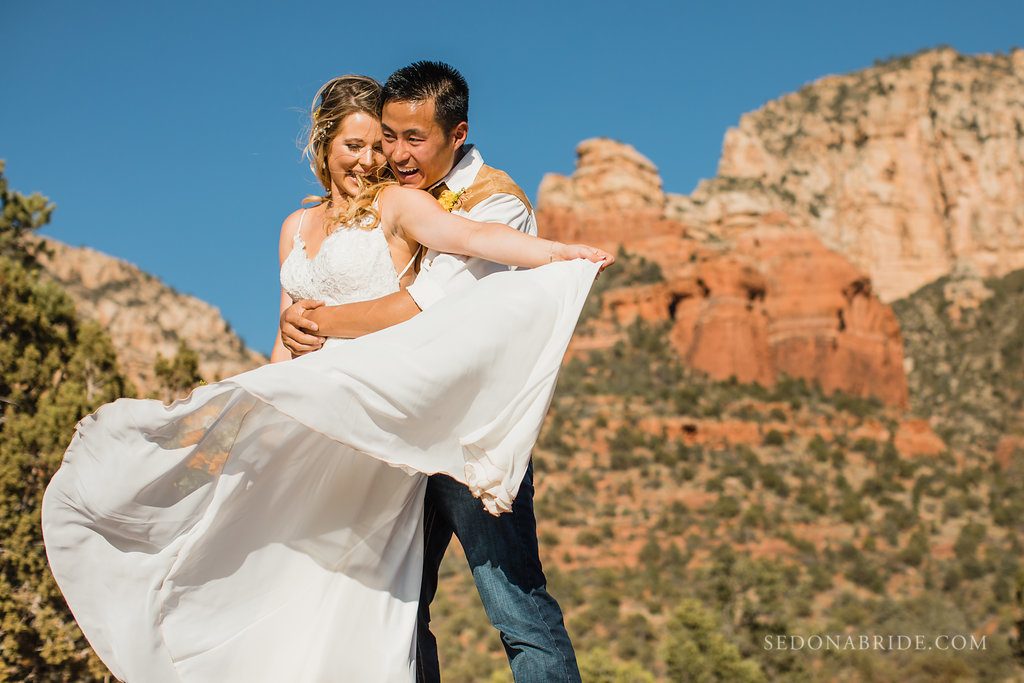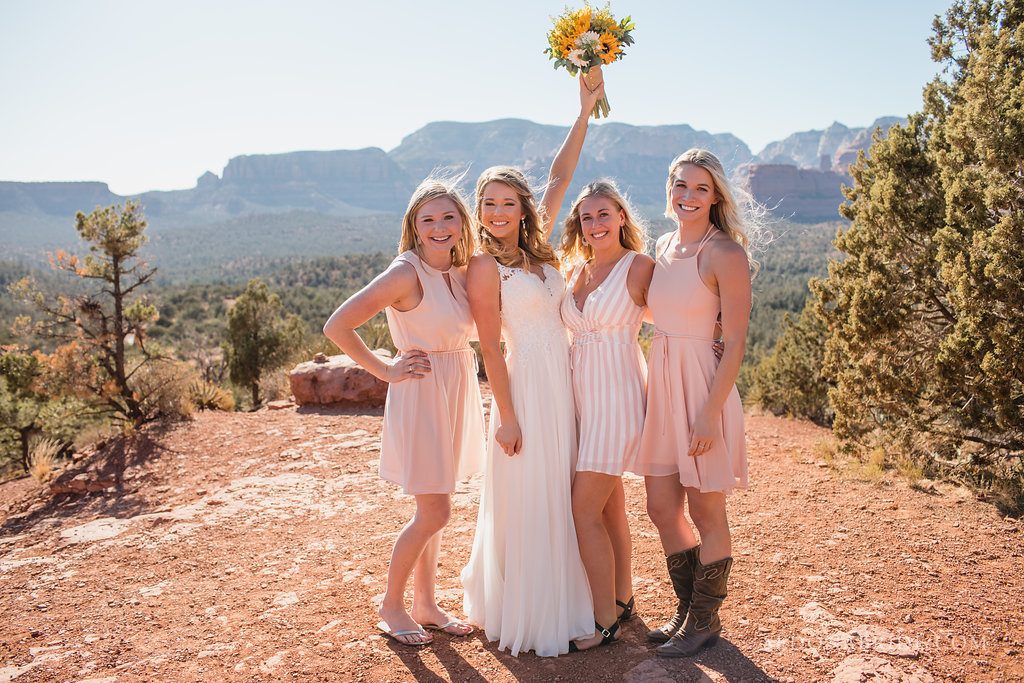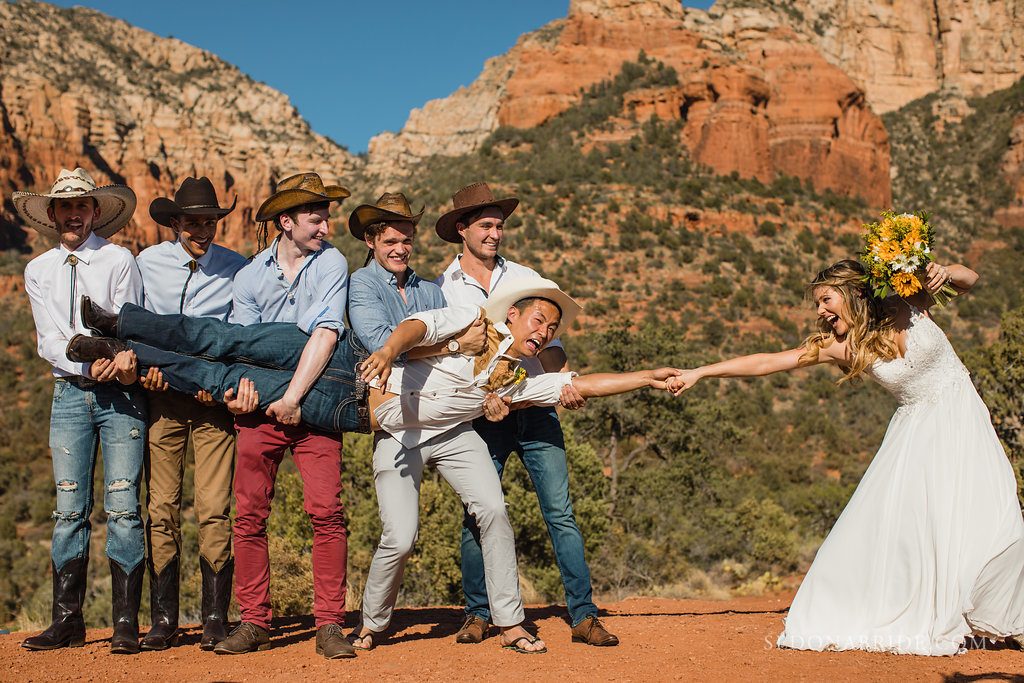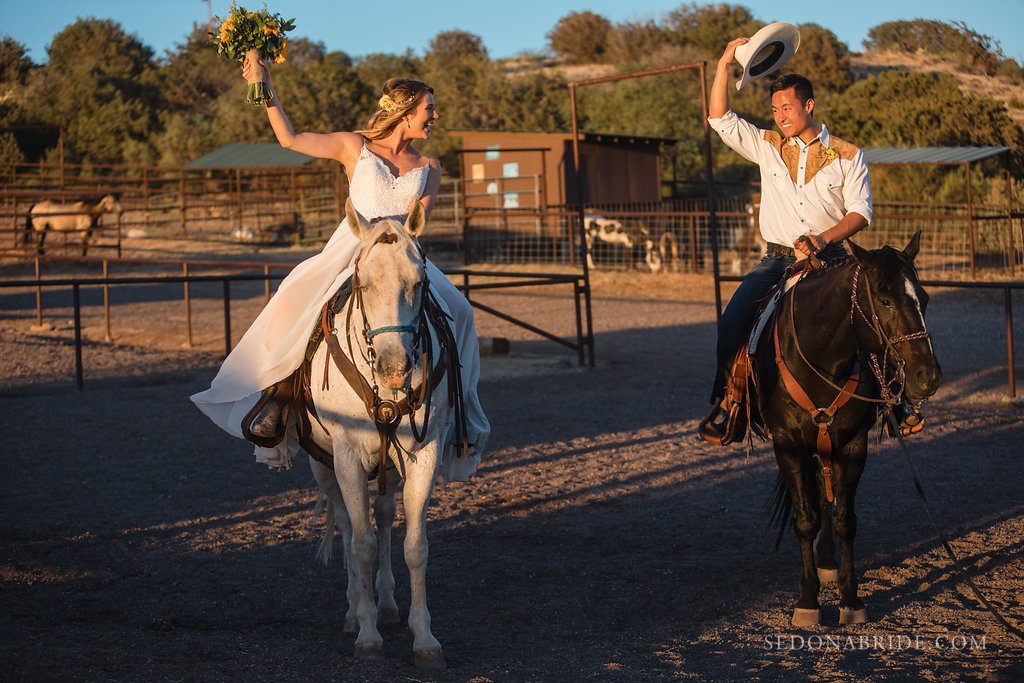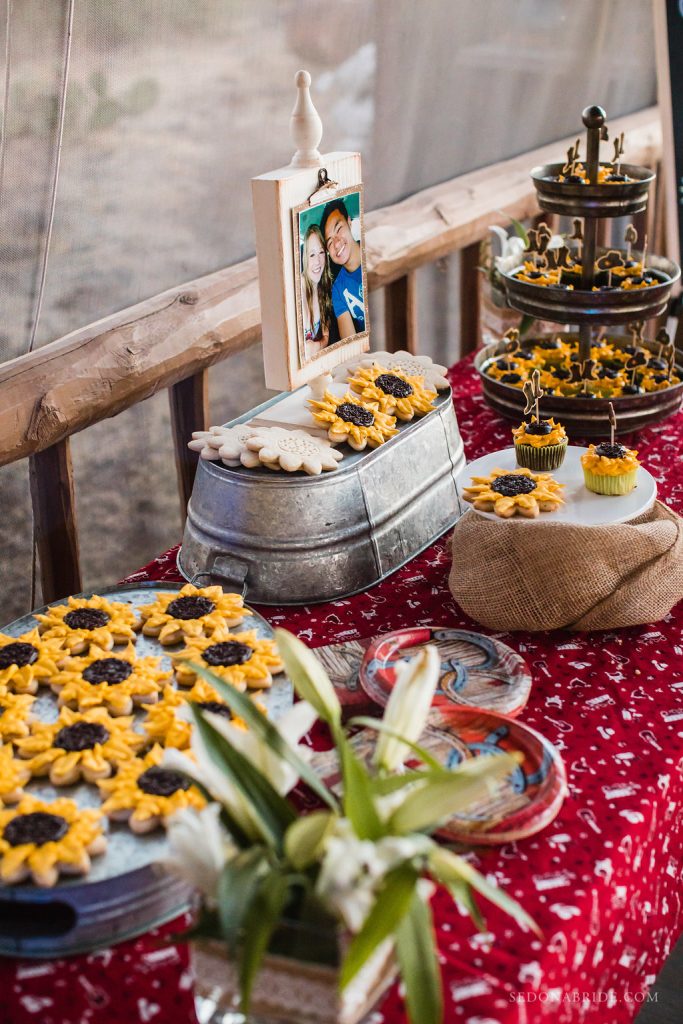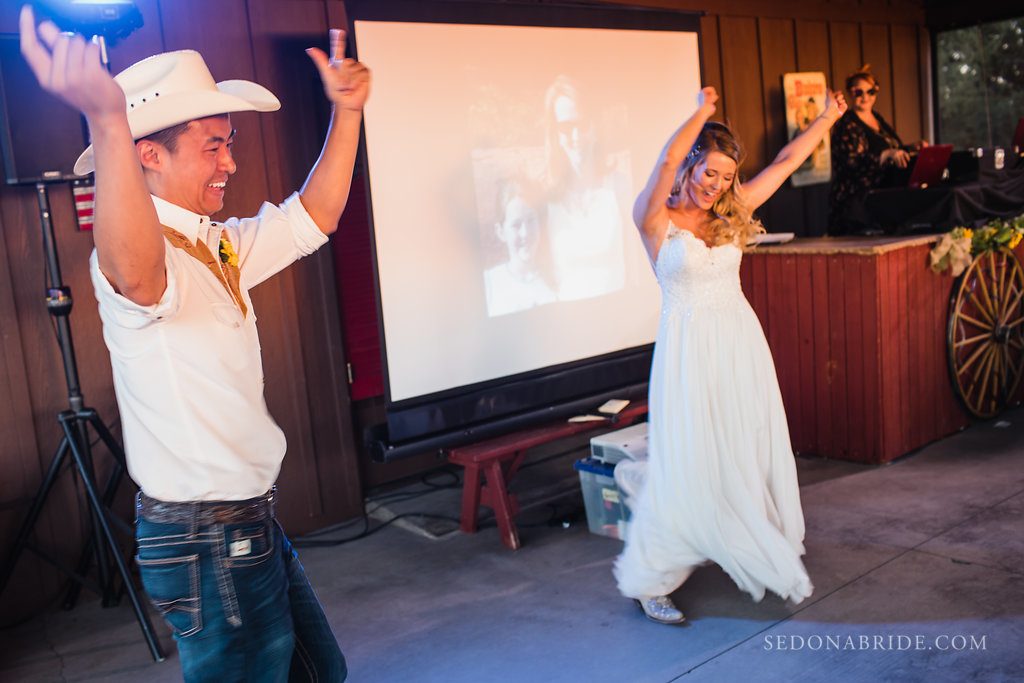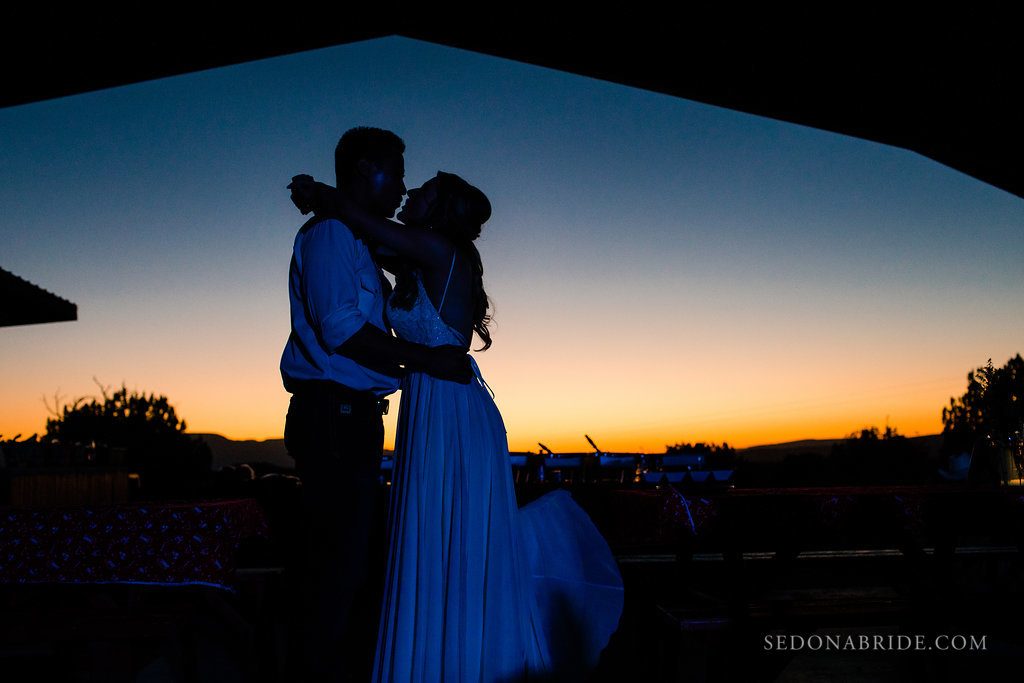 Congratulations, Christina and Jordan, we couldn't be happier for you!!