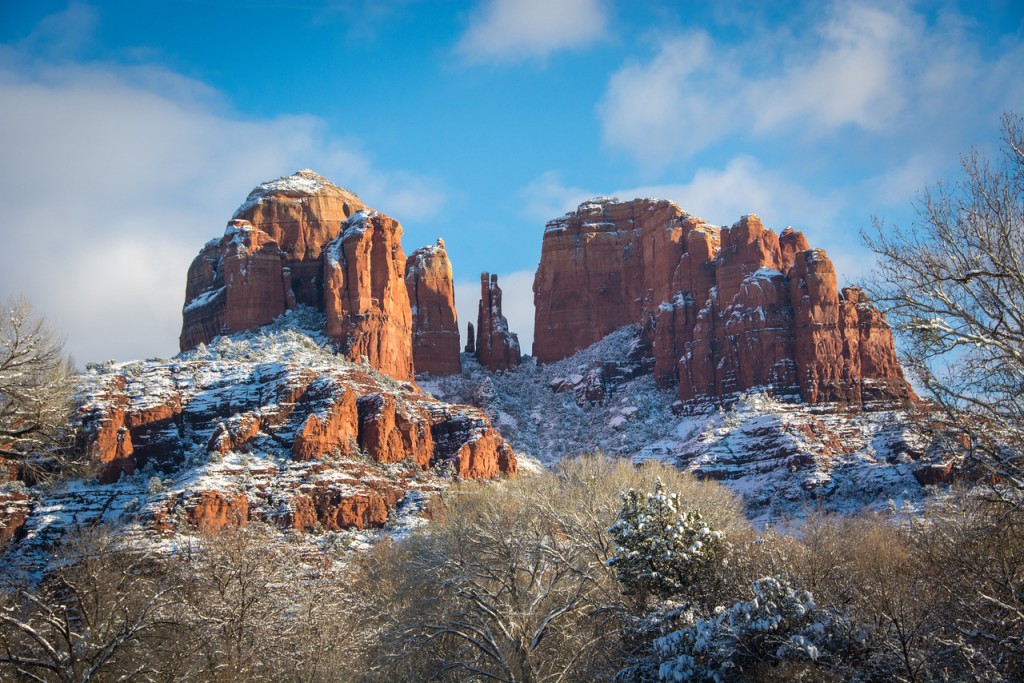 Although warm weather weddings tend to be the popular choice, getting married in the winter can be an even more beautiful experience. Erin and John discovered this for themselves during their New Year's Day marriage at Red Rock Crossing.
The enormous amount of snow (for a desert!) was a welcome surprise when they showed up for their nuptials. This was the most snowfall in a 24-hour period that Sedona has had in years – 9 inches!!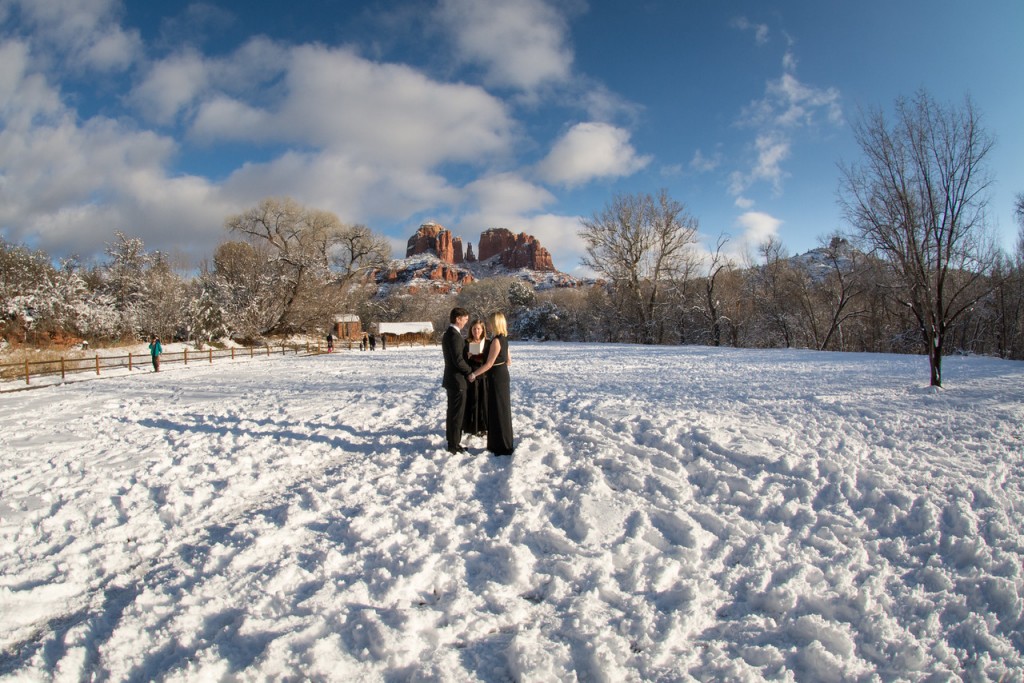 Their white wedding was performed by Weddings in Sedona's senior planner, Rev. Susan Perry.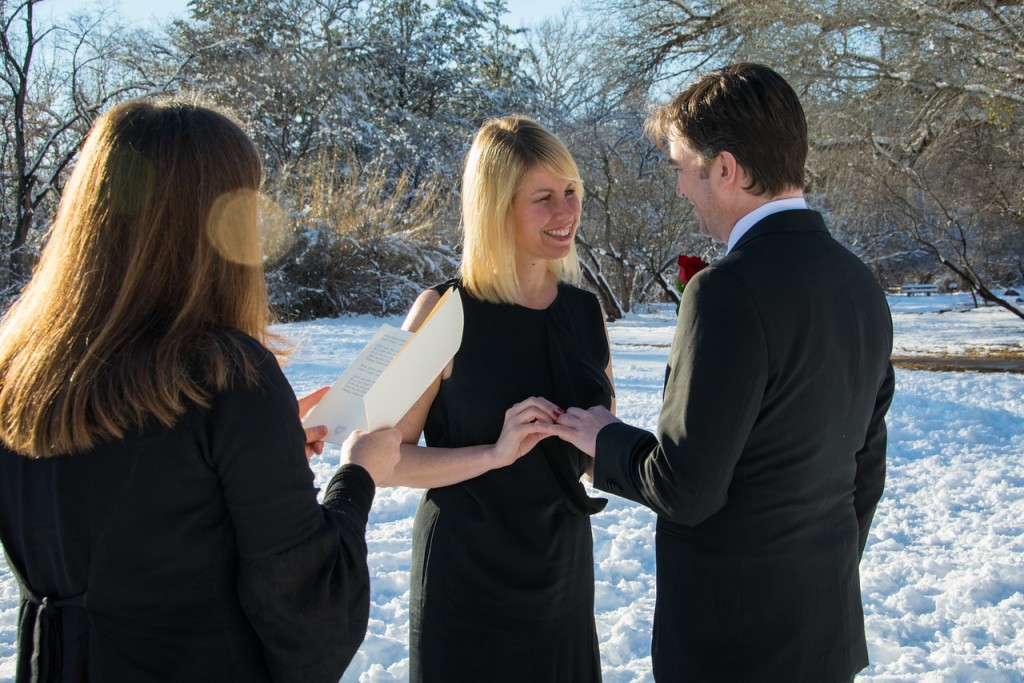 Look at that smile! Love was in the air as they exchanged vows and rings.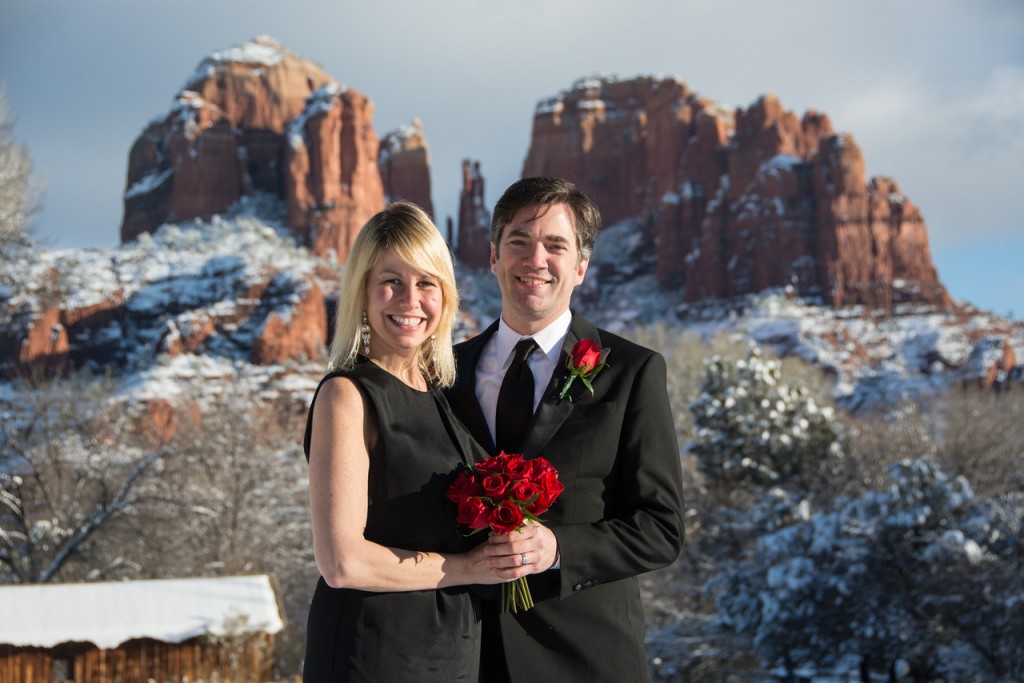 The newlyweds posed for some exquisite pictures in front of Cathedral Rock with wedding photographer, David Sunfellow.
The contrast between Erin's black dress, red roses, and the white snow was absolutely breathtaking.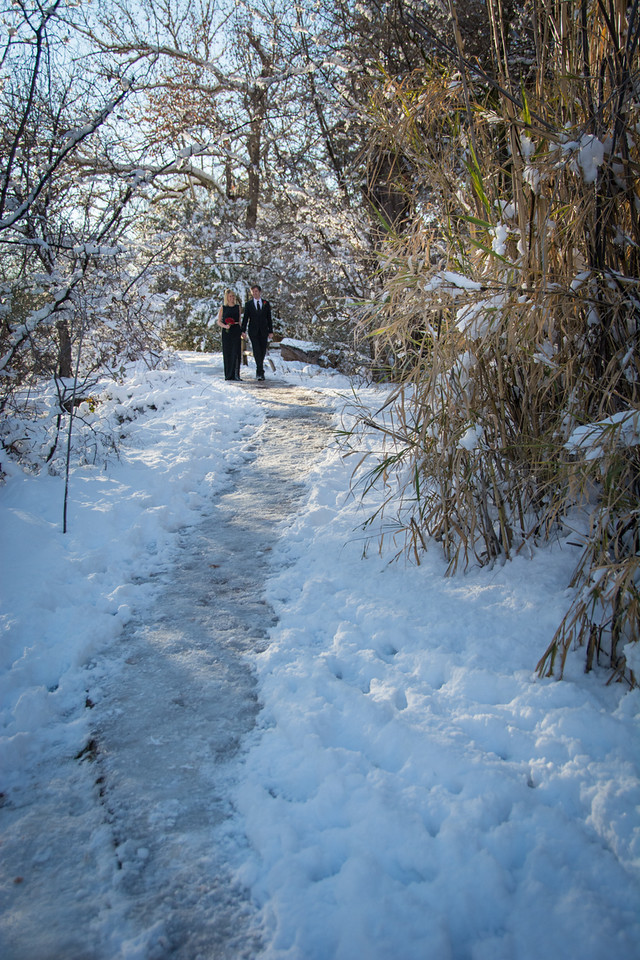 Bride and groom walk hand-in-hand down an icy aisle.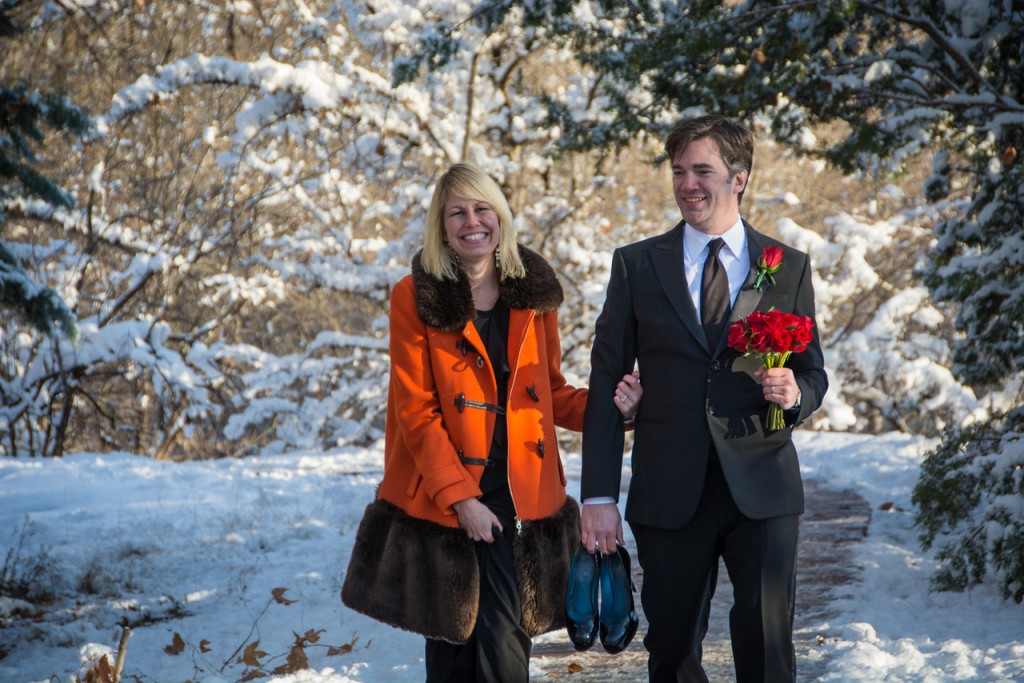 Luckily Erin came prepared for the snowy weather and it was finally time to warm up!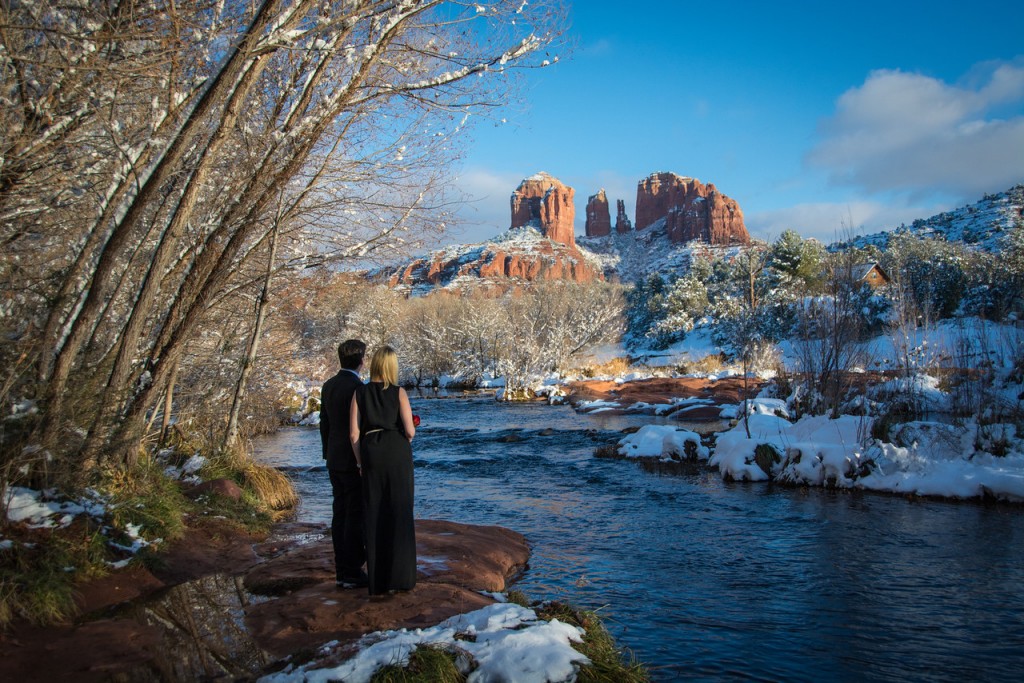 Congratulations on a gorgeous wedding!