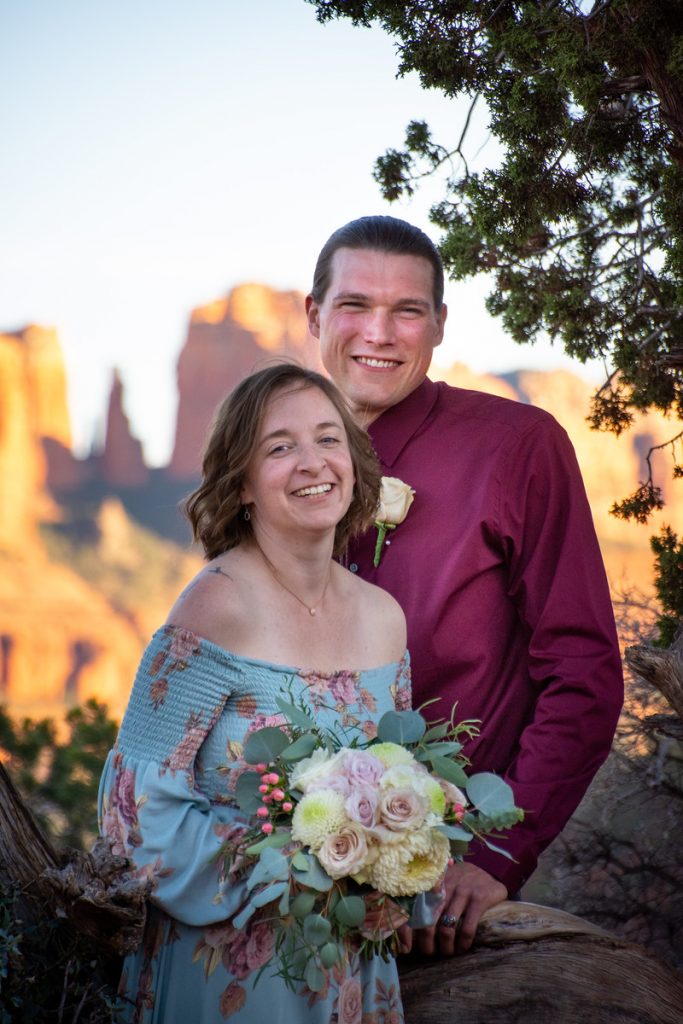 Meet Anne and Aaron, a super-sweet, down to earth couple, who did their wedding day on their own terms, and we loved it! They spent their wedding day eve camping out right here in Sedona, and we've included below the photo they sent us as they enjoyed the beautiful sunset.
From Anne's unique floral wedding dress, to their turquoise wedding rings, to their bare-footed Native American ceremony, this celebration was a distinctive expression of Anne and Aaron's relationship from beginning to end!

This was the wedding of our dreams and you both [Susan and Jennifer] made it come true! We wouldn't have it any other way. Thank you so much for working with Aaron and I on such short notice! We will definitely be back to visit again…and with our newest addition, our baby!  
–Love, Anne and Aaron

Thank you, Anne and Aaron, for these kind words, and we can't wait to meet your new wee one–come back soon!

Mario Blackwolf, Officiant
David Sunfellow, Photographer
Anthony Flesch, Native American Flute
Mountain High Flowers