Sedona Weddings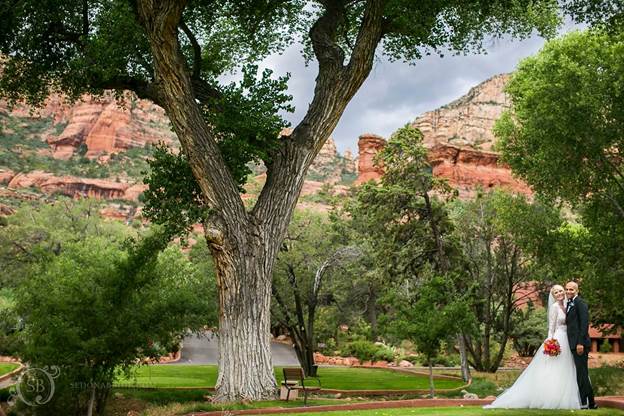 If you are searching for the perfect setting for your wedding, then Sedona, Arizona is a dream come true. With arguably the most beautiful backdrop in the Southwest, a Sedona wedding is an unforgettable event. Red rock country, as it has come to be known, transforms itself each evening at sunset into a stunningly beautiful display of light as the canyon walls and red rock buttes fade with the close of day.
Surrounding Sedona, Arizona, the spectacular red rock formations rise amid national forests of juniper and pinon pine. Ample hiking trails, breathtaking vistas, hot air ballooning or golfing and fishing are just a few of the amenities available for the nature loving bride and groom.
Should your wedding dream include gourmet meals, fine wine and first class hotel accommodations, then Sedona, AZ will not disappoint you. The warm welcome extended by the Sedona locals is only exemplified by the outstanding array of professional services available in this one-of-a-kind location.
Visit us at Weddings in Sedona to create your perfect combination of nature's splendor and modern-day convenience. We will help you organize your Sedona wedding down to the smallest detail, enabling you to relax and partake in the special wonders surrounding you and your guests in this magical place.