Custom Wedding Planning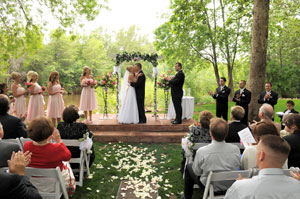 Our job as wedding planners and consultants is to help you create the wedding that begins as a dream in your mind, and ends as a wonderful memory of a perfect day. We listen carefully to your desires, and use our knowledge of our business and the local area to make those dreams a reality.
It's also a collaboration – part of our job is to share our creative ideas with you, too, to help you achieve something truly special.
So, when a "package" wedding doesn't quite fit, our custom wedding planning services may be the ideal way for you to make your perfect Sedona wedding a dream come true.

And, if a "package" ceremony fits, with perhaps some additional services, we'd be happy to combine it with a custom-planned reception for you and your guests.
For more information and pricing ranges, please send us an email, or call us.
Photo by
:
Andrew Holman Photography