Elope to Sedona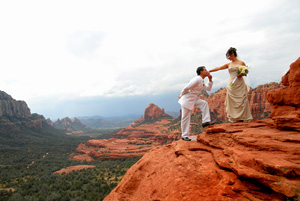 Thinking of eloping?
Sedona, Arizona has become one of the leading romantic getaway destinations in the U.S. Why? Because it's beautiful! Tucked away near Oak Creek Canyon, Sedona offers luxury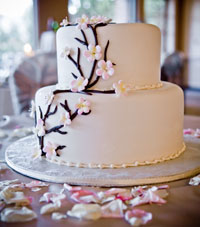 accommodations at four- and five-star spa resorts, upscale B&B's, and quaint lodges, all with the amenities you have come to expect when planning a trip for just the two of you.
If you are thinking about eloping, you need think no further than Sedona – and Weddings in Sedona can make this fantasy come true!
Weddings in Sedona is perfectly equipped to help you with all of your needs, including lodging, restaurant reservations, hair and makeup appointments, how to obtain your marriage license, and best of all, our intimate wedding packages keep the planning of your elopement simple and stress-free. For example, our Sedona Secret ceremony package was designed with you in mind. It takes advantage of the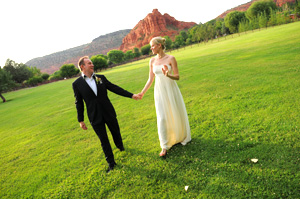 beautiful red rocks at sunset or a quiet morning ceremony next to Oak Creek, and includes a premium two-tier mini-wedding cake, just for the two of you to celebrate your nuptials in style.
Weddings in Sedona has also created luxury Accommodation Packages for your romantic getaway, with two of the top-notch local lodging venues in town. These all-inclusive packages make it easy to slip into Sedona unnoticed by family and friends, and include many features, such as, a relaxing couples massage, delicious gourmet dinner and two breakfasts for two, plus a late check-out when it's time to say goodbye.
An elopement has never been easier!
Photos by Andrew Holman
our gift to you...
WHEN YOU BOOK YOUR WEDDING
A beautiful 45-minute DVD of Sedona Through the Seasons (Product subject to change)
military discount
IN GRATITUDE FOR YOUR SERVICE TO OUR COUNTRY
Let us know if you are actively serving